Our incredible partners
We would like to thank all our corporate partners for their generous support. To find how we could work together to stop prostate cancer being a killer, please contact us at [email protected]
EDF
In 2019, EDF employees voted to make Prostate Cancer UK their charity partner for January 2020 to December 2022. The partnership will focus on raising awareness of prostate cancer, empowering employees to feel confident in having life saving conversations and exploring ways to collaborate with the wider business.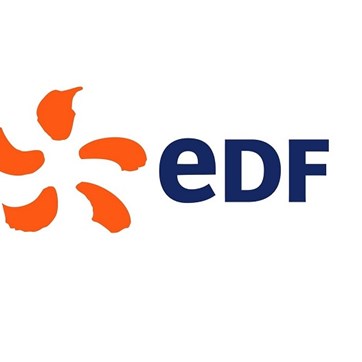 EDF have also set themselves the ambitious goal of raising £100,000 per year of the partnership, so their 12,000 strong workforce will be charging up to walk, cycle, bake and shake across EDF's 30 sites to help stop prostate cancer being a killer.
Coral
Following a vote by Coral staff, Prostate Cancer UK and Coral will work together for three years (October 2019-October 2022) to form a charity partnership focused on increasing awareness of prostate cancer and its risks amongst Coral employees and customers.
Staff in Coral shops across the UK and at their London headquarters will also carry out a wide range of fundraising activities, including the sale of our Man of Men pin badge
Keyline
Keyline Civils Specialist are one of our longest standing corporate partners and we recently celebrated ten years in partnership. During that time their staff, suppliers and customers have raised an incredible £2 million. Keyline Civils Specialist have been with us through every step of the way in recent years, and we are proud to have them by our side with each and every breakthrough we make in improving the lives of men and their families affected by prostate cancer.  
In 2018, we were pleased to announce that Keyline decided to continue our award-winning partnership for another five years. Our partnership has achieved considerable recognition at the Business Charity Awards where Keyline won best UK project and a highly commended for the partnership.
Burton Menswear
Burton Menswear have supported Prostate Cancer UK since 2017 as part of their commitment to supporting their staff and customers. Burton stores across the UK sell our Man of Men pin badge and have raised more than £142,000 to date. 
In 2018 and 2019, Burton partnered with us as a lead sponsor of our March for Men walking events in cities across the UK which had more than 7,000 participants. Burton continue to raise funds through the sale of limited-edition Prostate Cancer UK merchandise, such as polo shirts, hoodies and Christmas jumpers. Many of their staff have taken part in our events since the launch of the partnership and continue to get behind the cause.
Moss Bros
Moss Bros has been working in partnership with Prostate Cancer UK since 2017. As well as participating in staff fundraisers, they have also generously donated suits as prizes for our Christmas raffles and also for our own very successful sample sale in aid of Prostate Cancer UK.
Rotary Watches
To mark Prostate Cancer UK's 25th anniversary, Rotary Watches created a limited edition 1IN8 chronograph watch featuring the renowned Man of Men icon. With only 1,000 individually numbered pieces and unique packaging, this watch not only marks a special anniversary but is also set to be a 'collector's' timepiece.
Rotary Watches will pledge 10% + VAT from the sale of every 1IN8 watch which will go towards Prostate Cancer UK in support of their mission to save thousands of lives, so that our dads, brothers, partners, sons and friends can live longer and have more time with the people they love. More information available at  www.rotarywatches.com/1IN8
Pentel
Pental Pens have been a fantastic long-term supporter of Prostate Cancer UK. Since 2009, they have helped to raise more than £550,000 through the sale of their blue 'EnerGel Xm' pens, which are sold on Amazon and in Clinton Cards. That's a significant amount of ink! Thank you Pentel.
"We've heard recently that prostate cancer has become the third biggest killing cancer in the UK, and this has made us more determined than ever to continue to support the excellent work of Prostate Cancer UK, to help fund projects to raise awareness of the disease and improve the quality of life for men living with a diagnosis.
Our efforts won't stop now we're reached this significant figure.  We'll keep going, setting new goals and hopefully raising much more money to support Prostate Cancer UK and the fantastic work that they do. Next step, £1 million!"
Wendy Vickery, Pentel Marketing Manager
Wells & Co.
Wells & Co. has chosen Prostate Cancer UK as their charity partner from 2018 to 2020. Through events held in Wells & Co. pubs, donating 10p per pint of their limited edition Roamer beer, annual corporate days such as the Pub Partner Awards, Trade Day and Golf Day, this partnership is raising the profile of prostate cancer and getting conversations started in places where men feel most comfortable talking.
M&S Sparks Card
M&S Sparks Card
In July 2020 M&S relaunched their Sparks Card rewards scheme. In addition to customers being able to use Sparks online using the M&S app and get personalised offers, they can also choose from a range of charities to receive a donation every time they shop, and Prostate Cancer UK is one of them!
Already a Sparks Member?
You can select Prostate Cancer UK as your charity by logging into your M&S account and going to the Sparks Portal and scrolling through the 'Health and Wellbeing' section until you find Prostate Cancer UK.
Want to become a Sparks Member?
You can pick up a physical card in store and scan at the till every time you shop. To begin receiving offers and benefits once you have a card, register it to your online account by visiting www.marksandspencer.com/sparks 
Alternatively, you can join Sparks without a physical card. Simply visit www.marksandspencer.com/sparks to receive a digital card number that will be used to collect Sparks on your online orders. If you have the M&S app, you'll have a digital card in the Sparks section, which can be scanned in store.
Considerate Constructors Scheme
Men represent a huge part of the Construction Industry – husbands, partners, dads, brothers and sons. With 1 in 8 men at risk of prostate cancer in their lifetime, we need to promote awareness of the most common cancer in men. We believe men are worth fighting for. 
We have been working together since 2013, and are a scheme supporter, which means we understand and value the impact that the Considerate Constructors Scheme has on UK construction and support those companies who register with CCS to secure everyone's safety and to protect their workforce. 
Golfsupport.com
Online golf retailer, Golfsupport.com, entered into a partnership to stop prostate cancer damaging bodies and lives in 2020. Amongst a number of fundraising initiatives planned throughout the year, Golfsupport.com will generously donate a percentage of all sales, with an option for customers to donate even more at checkout! As they say: "You Buy. We Donate!"
Managing Director, John Lines, was inspired to support Prostate Cancer UK after losing his father to prostate cancer in 2019. As one of the leading online golf retailers, John felt that Golfsupport.com had a great opportunity to spread awareness within the sport, whilst raising money to save lives. To read more about John's story, visit: golfsupport.com/info/prostate-cancer-uk
Club Insure
Leeds-based insurance broker, Club Insure has agreed to a three-year partnership with Prostate Cancer UK, from 2020 to 2023, by committing to raise £75,000 through donating £5.00 per new or renewed policy.
However, Club Insure hope to donate even more money than this, and have set themselves the target of raising £5.5m through further fundraising activity.
G B Railfreight
Following a staff vote, GB Railfreight has selected Prostate Cancer UK for 2021 and 2022.
They will be supporting our charity through staff fundraising (e.g. bake sales and cycle rides) and their GBRf Charity Railtour, "This Time it's Personal".
A E Spink
From November 2020 to October 2021, Yorkshire-based builders merchants, A E Spink will be donating £1.00 to Prostate Cancer UK for every ton bag sold with our logo printed on the side, with a minimum donation of £10,000.
easyJet
easyJet ran a six week Lifesaving Journeys campaign during October and November 2018 to raise money and awareness of Prostate Cancer UK and Breast Cancer Now. The aim of the campaign was to fundraise research into the most common cancers in men and women to help keep more families together for longer.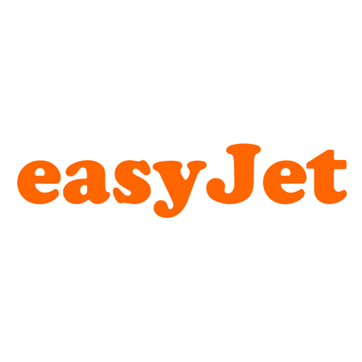 The money was raised by doing in-flight collections on all UK bound flights, and easyJet staff also organised their own fundraising activities at their local airports. Thanks to the incredible support and commitment of easyJet staff, charity champions and customers, the campaign raised an incredible £438k to be split between both charities.
Vanarama
In October 2018, vehicle-leasing brand Vanarama made English football history as they rebranded the Vanarama National League to "MANarama" for a month and raised more than £150,000 for Prostate Cancer UK. The campaign surpassed all expectations, helping to reach 1.9m people and generating 53 pieces of press coverage across BBC Sport and The Sun. The ground-breaking partnership was recognised at the Business Charity Awards, and the prestigious BT Sports Industry Awards, picking up the national award for Event or Competition Sponsorship of the Year. 
Much of the non-league football fan base and the vast majority of our van leasing customers are male, so it makes perfect sense to support Prostate Cancer UK, helping raise cash and spread awareness.
Royal Mail
Prostate Cancer UK was chosen as Royal Mail's Charity of the Year 2012-2014.Employees raised funds through a wide variety of initiatives and events, and more than we could imagine - raising over £2.3 million with match-funding from Royal Mail.
"Over our two year partnership with Prostate Cancer UK, we have enjoyed fundraising successes, and high levels of employee engagement. Our partnership has raised over £2.3 million to fund specialist prostate cancer nurses. Thousands of our people engaged in awareness days, campaigns, and fundraising events around the UK. It has been a pleasure to work alongside Prostate Cancer UK's partnership team, and help raise much needed funds for the men affected by prostate cancer, and their families."
Lily Heinemann, Head of Corporate Responsibility and Community Investment, Royal Mail Group
Deloitte
Deloitte employees have voted to join the fight against prostate cancer for the next three years by nominating us as one of their new Charity of the Year partners along with The Alzheimer's Society and Mind.
This major partnership comprises fundraising and vital volunteering and pro bono support, all of which will drive our pioneering 'Search and Rescue' programme, in which we will recruit and train volunteers to search for 300,000 men at risk of prostate cancer by holding talks and events, and signpost them to our key support services.
M&S
M&S proudly supported Prostate Cancer UK for nine years raising over £2 million to support our helpline, giving men diagnosed with a prostate problem unlimited time to talk over treatment options with one of our Specialist Nurses. M&S sold pin badges in 2014 at till points giving our Men United campaign a boost on the high street.
Firstgroup
FirstGroup staff voted to support us for a three year partnerships at the end of 2014. To celebrate the launch of the partnership in April 2015, 30,000 FirstGroup staff will kick start their fundraising with some great events like Men United quizzes, cycle rides, collections and cake sales. The new three year partnership hopes to raise £1 million for men affected by prostate cancer, and their partners and families.
One of the aims of the partnership is to begin life-saving journeys for FirstGroup employees, customers and the wider community by ensuring they know their risk of prostate cancer and raising awareness of the disease, and the support available from the charity. There have already been some great awareness-raising events as our volunteer led awareness talks and stands have popped up in depots across the UK. Donations received via FirstGroup over the next three years will fund the production of 1 million 'Know Your Prostate' pocket guides, and will also provide us with invaluable advertising space throughout the extensive UK bus and rail networks which will encourage many more people to join the our campaign against prostate cancer.
Iceland
Iceland Foods have supported us since 2008, and have donated over £860,000 to help support men with prostate cancer.
Chief Executive Malcolm Walker says, "It isn't just Mums who go to Iceland, and we are delighted to continue our support for the excellent work that Prostate Cancer UK does for those living with the most common cancer among men in the UK." We've been a beneficiary of Iceland's Charity Golf Day every year, and last year received a fantastic £100,000 following the event.
Jacamo
Jacamo supported Prostate Cancer UK between 2017 and 2020, helping to raise an incredible £150,000. Their customers donated through the sales of limited edition product ranges and celebrity endorsements.
Carlsberg
The Charity Committee at Carlsberg have been busy with their fundraising since we partnered with them in 2013 and have raised nearly £30,000 to help men with prostate cancer. They have organised bucket collections, car wash events, bake sales, comedy nights, fancy dress days and taken part in Movember. This year, their fundraising went to a new height when they took on the Three Peaks Challenge and raised over £1,000.
Marshalls
Marshalls is the UK's leading hard landscaping manufacturer, and has supplied some of the most prestigious landmarks in the UK with hard landscaping solutions since the 1890s. After a company-wide vote, employees chose Prostate Cancer UK as their new partner charity, and have pledged to raise funds throughout the year with a full spread of events and initiatives. Staff will be braving the dirt in Tough Mudder, holding a MAN v BBQ day, taking part in Movember - and much more!
Below the Belt
Below the Belt Grooming for Men have chosen to partner with Prostate Cancer UK since December 2017, pledging to raise £10,000 for us over the next year. For every Below the Belt product sold in the UK, 20p will be donated to help stop prostate cancer being a killer.Below the Belt Grooming for Men offers a range of products which are specifically designed to address the daily issues that men face below the belt, and to provide easy to use solutions that fit with men's busy lifestyles. Additionally, Below the Belt staff are keen to support and raise awareness for us and will be supporting Prostate Cancer UK at selected events to raise awareness of the partnership and prostate cancer. The product is stocked in selected Boots stores and online. 
Srixon
Prostate Cancer UK has been appointed the Official Charity Partner of Srixon, one of the biggest names in the world of golf. The world-leading supplier of golf equipment will be donating £1.50 from every dozen pack of Z-Star balls sold to help stop prostate cancer being a killer. With the average age of the UK golfer being over 50 years old and men over 50 having an increased risk of developing prostate cancer, the partnership is the perfect opportunity to reach some of the men who most need to hear our message.
Severfield
Launching in July 2016 Severfield colleagues and the Severfield Foundation have been fundraising across the business through a combination of sporting challenges and office fundraisers, piling up over £30,000 in the first year. With a workforce that is over 90% male and prostate cancer affecting 1 in 8 men, the partnership is highly relevant and has also helped inform colleagues about prostate cancer and their risk.
Homebase
In the lead up to and over Father's Day in 2017 and 2018, Homebase stores across the UK supported Prostate Cancer UK in our goal of raising public awareness of prostate cancer. Fundraising activities such as Brew & Bakes and #Shirt2Works, as well as bucket collections and awareness raising volunteers in-store.
PPG Architectural Coatings
PPG Architectural Coatings have partnered with Prostate Cancer UK since the start of 2017 along with Johnstone's Decorating Centres across the country getting involved and raising vital support. Activities included Brew and Bake sales, sporting challenges and hosting awareness talks and drop in stands to help increase staff awareness of prostate cancer. Our Man of Men pin badge is available at Johnstone's stores across the UK. 
Worcester Bosch Group
Following a staff nomination, we were selected to be Worcester Bosch's Charity of the Year for 2018/2019. The partnership raised over £33,100 through activities such as dress down days, employee parties, cake sales and a Fantasy Football league, and the company also entered a team of 20 in the Vitality Big Half 2019.
KN Group
KN Group - a leading UK telecommunications, power and transport infrastructure company - have chosen to support both Prostate Cancer UK and Ovarian Cancer Action in 2018/2019. KN Group's staff will be raising funds through a programme of on-going activities, ranging from staff bake days to marathons and cycling events. All fundraising activities and events are designed for both individual staff members and groups, in order to have the biggest impact and get as many people at KN Group involved as possible, as well as to engage with communities local to their offices. 
J.W. Lees
Following a staff vote, Prostate Cancer UK has been chosen as JW Lees' Charity of the Year for 2018/2019. JW Lees will be supporting Prostate Cancer UK through their annual Golf Day, Leadership 100 Pubs in a Day challenge, raising health awareness among their staff and customers, and general pub fundraising activity.
Biffa
Biffa plc is a waste management company providing collection, landfill, recycling and special waste services to local authorities and industrial and commercial clients in the UK. As a way of improving the health of their teams, Biffa is working with Prostate Cancer UK to educate their staff and provide them with a fun way to increase their activity. As such, Biffa will be taking part in Prostate Cancer UK's March the Month initiative.
EEM Efficiency East Midlands
EEM is a non-profit organisation offering efficiency savings for the public sector. Following a staff vote, Prostate Cancer UK was overwhelmingly chosen as Charity of the Year for 2019, alongside Rhubarb Farm. The majority of fundraising will take place at their Building Communities Awards, which was set up to recognise achievements in the housing and construction industry.
T.M. Lewin
We have been in partnership with TM Lewin since 2017 and they've now raised more than £50,000. TM Lewin colleagues have taken part in a range of fundraising activities at Head office, contact centre and in-store, such as raffles, bake-offs, sports events and sample sales. Their stores across the UK stock our Man of Men pin badges, and so far, have sold more than 11,000 to help raise awareness of the most common cancer in men. 
Safran Seats
Since 2018, Prostate Cancer UK has been Safran Seats' (formerly known as Zodiac Aerospace) charity of the year along with Breast Cancer Care. During in the past year, staff have been involved in a variety of fundraisers including creative Halloween bakes, Christmas fundraisers and cycling events. Most notably, they have helped to engage their male staff by regularly hosting awareness talks about the risk factors of prostate cancer.
Swift 360
Millstone Workwear & Swift 360 have announced an exciting and important new charitable partnership with Prostate Cancer UK for 2020. Starting from January 1st 2020, Swift 360 will donate £0.10 for every unit of Millstone© personal protective equipment (PPE), workwear, and footwear sold at trade or retail to Prostate Cancer UK, helping to raise funds and awareness of the life-threatening disease. Goods can be purchased from Swift360 and other selected re- sellers.
talkSPORT
talkSPORT, the world's biggest sports radio station, is supporting Prostate Cancer UK as its first ever charity partner. To kick off, they supported the inaugural Men United Cup - a nationwide 5-a-side tournament in support of the charity. talkSPORT will also be working with us to support our sports activity and raising money with their staff.