Philanthropy is core to Prostate Cancer UK's important work. Funding from visionary philanthropic individuals, Trusts, and Foundations is a crucial income source.
We truly appreciate the generous support of our donors, because with philanthropic support, we're able to invest in vital research to find better tests and treatments for the disease.
If you are a philanthropic individual or you represent a Trust or Foundation, and are considering supporting Prostate Cancer UK, we offer you a huge thank you.
Your philanthropy journey with Prostate Cancer UK
If you were to support us, a dedicated Philanthropy team member will work with you in the following ways:
Help you support in a way that fulfils your wishes and ensure that your gift adds maximum value.
Send regular updates and reports to help you follow the impact of your support.
Develop meaningful ways to recognise your significant contribution to Prostate Cancer UK. Naming of research awards and lab equipment could be possible.
Organise exciting opportunities to meet with world-leading researchers and visit research labs.
Share invites to exclusive events among like-minded individuals, research leaders, and global experts in the field.
Our Philanthropy team will work closely with you to make sure you get the most out of your support and that your gift makes a meaningful difference to men living with prostate cancer, and their loved ones.
For further information on how to donate, please contact philanthropy@prostatecanceruk.org.
The Pioneers
The Pioneers are a group of exceptional individuals who invest £5,000 or more a year into cutting-edge research to save men's lives.
Become a Pioneer
Your commitment to us:
Pledge to support us with a minimum gift of £5,000 per year
Promote our work within your networks, encouraging them to join the fight against prostate cancer
Our commitment to you:
The Pioneers are key players in turning our ambitious strategy into reality. In return, as a Pioneer, you will receive:
Biannual updates and 'Newsflash' e-mails, to keep you updated on the ground-breaking research your support is making possible
An invitation to our flagship event, the Annual Panel Discussion and Dinner
Pioneers-only events, giving you exclusive access to our leading scientists and the opportunity to meet your fellow Pioneers
Recognition on the Prostate Cancer UK website and in our Annual Report (unless the Pioneer wishes to remain anonymous)
A dedicated relationship manager, offering you bespoke communications and a personal point of contact
Becoming a Pioneer is much more than a commitment to donate. It's a commitment to be part of a powerful network of leaders driving a movement for change.
Are you ready to join us?
Contact us on: philanthropy@prostatecanceruk.org
Our Pioneers
Anonymous Pioneers | Jonathan Abrahams | Ralph Aldwinckle
Thomas Allen | John Bloor CBE | The Sir Clive Bourne Family Trust
Brian & Jill Moss Charitable Trust | Joseph Burns | John Caudwell
Hadyn Cunningham | Tom Curtin | John Emberson
Professor Mark Emberton | Lord Evans of Watford
Chris Field | Douglas Flint CBE | Nigel Gee
Alastair Gibbons | Timothy Hailstone | Duncan Heath
Julian Howard | Caroline Jowett-Ive | Jemima Jowett-Ive
Steven Joseph | Nathan Kirsh | The Stanley and Zea Lewis Foundation
Sir Stuart Lipton | Stewart Matthewson | Angus McCaffery
Tony McGovern | Angela Milne | Jim and Caroline O'Neill
Hugh Orange | Gerry Pack | John Paynter | John Pegg
David A. Pretty CBE | Laurance Racke | Don Robert
The Cecil Rosen Foundation | Bim and Pardeep Sandhu
Bill Smail | Ivor Spiro | Cato Stonex | Malcolm Strong
David Sullivan | Mike Tye | Michael Tabor
Sir Peter Thompson | Ron Wahid
Trusts and Foundations
We've benefited from the amazing generosity of many Trusts and Foundations over the years. This support is crucial, and the impact huge.
The role of Trusts and Foundations
As we are totally reliant on donations to fund our work, we actively approach Trusts and Foundations with an affinity to our funding priorities. Whilst some Trusts donate to our core running costs, others prefer to restrict their donations to specific research projects or services, such as our Specialist Nurse Service.
Donations from Trusts and Foundations are vital in enabling us to continue fighting prostate cancer in the following ways:
Fund world-class medical research into tests and treatments for prostate cancer
Provide support and information to men with prostate cancer and their loved ones
Raise public awareness to ensure that men know the signs and symptoms of the disease
Campaign for equality of access to high quality treatment and care
If you are a Trustee of a Trust or Foundation, or know someone who is, and would like to help make a difference for men affected by prostate cancer, please consider supporting us through a regular or one-off donation. Donations, both large and small, are gratefully appreciated.
To find out more about some of the Trusts and Foundations that generously support our work, please see our latest annual accounts:
For further information on how your Trust or Foundation can help, please contact philanthropy@prostatecanceruk.org.
Other ways to give
There are lots of ways you can donate to us and help create a future where lives are not limited by prostate cancer.
Gift Aid
Are you a UK taxpayer making a personal donation?
Gift Aid is a government initiative that allows donations given to charity to be tax effective. Donating through Gift Aid means that we can claim an extra 25p for every £1 you give, at no extra cost to you.
You qualify for Gift Aid if you meet the following criteria:
You are a UK taxpayer
You pay enough tax*
*You pay Income Tax and/or Capital Gains tax at a rate at least equal to the amount of Gift Aid claimed on all your donations in that tax year, otherwise it is your responsibility to pay the difference.
To add Gift Aid to a donation, please contact philanthropy@prostatecanceruk.org.
Share Giving
If you have shares which are uneconomical to sell, you may wish to consider donating them to ShareGift, the share donation charity. 
ShareGift is an independent UK registered charity which specialises in collecting small shareholdings which are uneconomical to sell on their own. They aggregate shares before donating the resulting proceeds to a wide range of charities.
You can help support Prostate Cancer UK by donating any small shareholdings you may have to ShareGift and mentioning that you support us. Since 2001, ShareGift has donated £88,750 to Prostate Cancer UK through the donation and sale of shares. ShareGift makes no charge, either to you or Prostate Cancer UK, for transferring shares.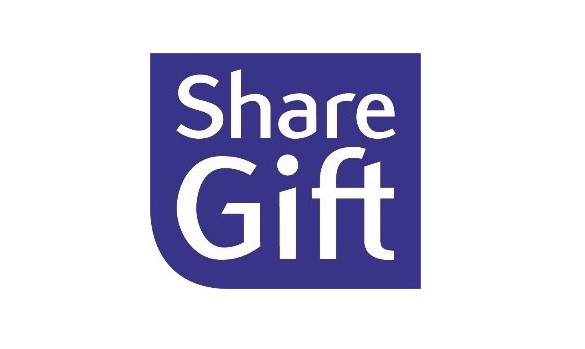 Find out more
If you would like any further information on giving to Prostate Cancer UK through shares, please contact philanthropy@prostatecanceruk.org.
If you are unsure of your tax situation and would like more information, please contact the HM Revenue and Customs' helpline on 0845 900 0444 or visit the HMRC website.
For more information on ShareGift, please visit www.sharegift.org.