Funding opportunities
Here you can find our research funding opportunities and when they open for application. Click on the individual funding initiatives for more information. To keep up to date with the latest funding opportunities, follow us on twitter.
Open calls
Career Acceleration Fellowships- Call now open! Funding for early career postdoctoral researchers to pursue their own independent research in prostate cancer and accelerate their career trajectories.Deadline for applications: 21 June 2022.
Research Innovation Awards 2021 – Call for applications closed on 18 October 2021. Stage 2 in progress for shortlisted applicants. Funding for bold, innovative and game-changing investigator-led research.
Upcoming Calls
Research Innovation Awards 2022 - 

Launching July 2022

. Funding for bold, innovative and game-changing investigator-led research. 

Transformational Impact Awards

- Launching July 2022. This new funding initiative will support larger-scale research investments which aim to tackle the biggest challenges in prostate cancer, covering high quality discovery science, through to translation and clinical research. Further details on this call will be posted soon! 
Research to transform prostate cancer diagnosis - Launching end of May 2022. Funding for a single large collaborative effort to make the profound and rapid progress that we need in the diagnosis of prostate cancer.
External Funding Opportunities
If you've missed the deadline or can't find a grant specific to your research project, don't worry...there are many other organisations that offer funding to support prostate cancer research. 
Past Calls
Travelling Prize Fellowships – Call Closed on 24 June 2021. Up to four years of funding for the most promising post-doctoral researchers who aim to develop an independent research career in prostate cancer
Major Awards in Curative Treatment – Call Closed on 2 August 2021. Funding for research to improve the outcome for men treated in the curative setting.
Joint MRC Clinical Training Fellowships – Call Closed on 1 September 2021. These Fellowships offer clinicians the opportunity to undertake a PhD towards developing a career as a clinical academic.
Accelerating precision medicine trials in prostate cancer (2016)
STHLM3 UK Validation (2016)
Prostate Cancer UK - Academy of Medical Sciences Starter Grants for Clinical Lecturers (2013/2016)
Movember Foundation PhD Studentships in Bioinformatics (2015)
Risk Assessment Tool (2015)
Movember Foundation Translational Research Grants (2014/2015)
Prostate Cancer UK – College of Radiographers Clinical Research Training Fellowships (2014)
Career Development Fellowships (2013/2014)
PhD Studentships (2013/2014)
Pilot Awards (2013/2014)
Project Grants (2013/2014)
Movember Centres of Excellence (2013)
The impact of COVID-19 on your research
As a charity, we recognise the immediate and long-term impacts of COVID-19 on the prostate cancer research community.
We have signed the COVID-19 cross funder memory statement to show that we are committed to take into consideration the impact of COVID-19 on research activities in our funding processes.
Click here to download COVID-19 cross funder memory statement
Academy of Medical Research Charities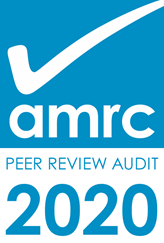 Our research funding processes have been certified by the Association of Medical Research Charities as providing best practice in medical and health research peer review.