Consultation Toolkit
If you are a Healthcare Professional talking to your patient about their prostate, we have everything you need to support your consultation right here.
Counselling Patients on the PSA Blood Test – Pros and Cons
This new PDF resource outlines the pros and cons of the PSA blood test under the updated diagnostic pathway. It is a guide for healthcare professionals to discuss with patients considering the PSA blood test, to support them with making an informed choice.
You can read our interim position on the PSA blood test here.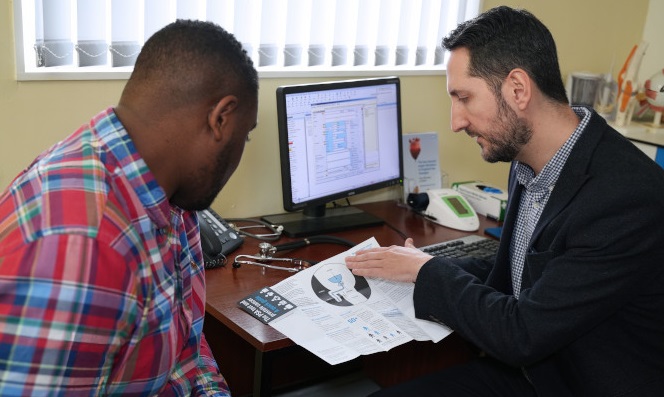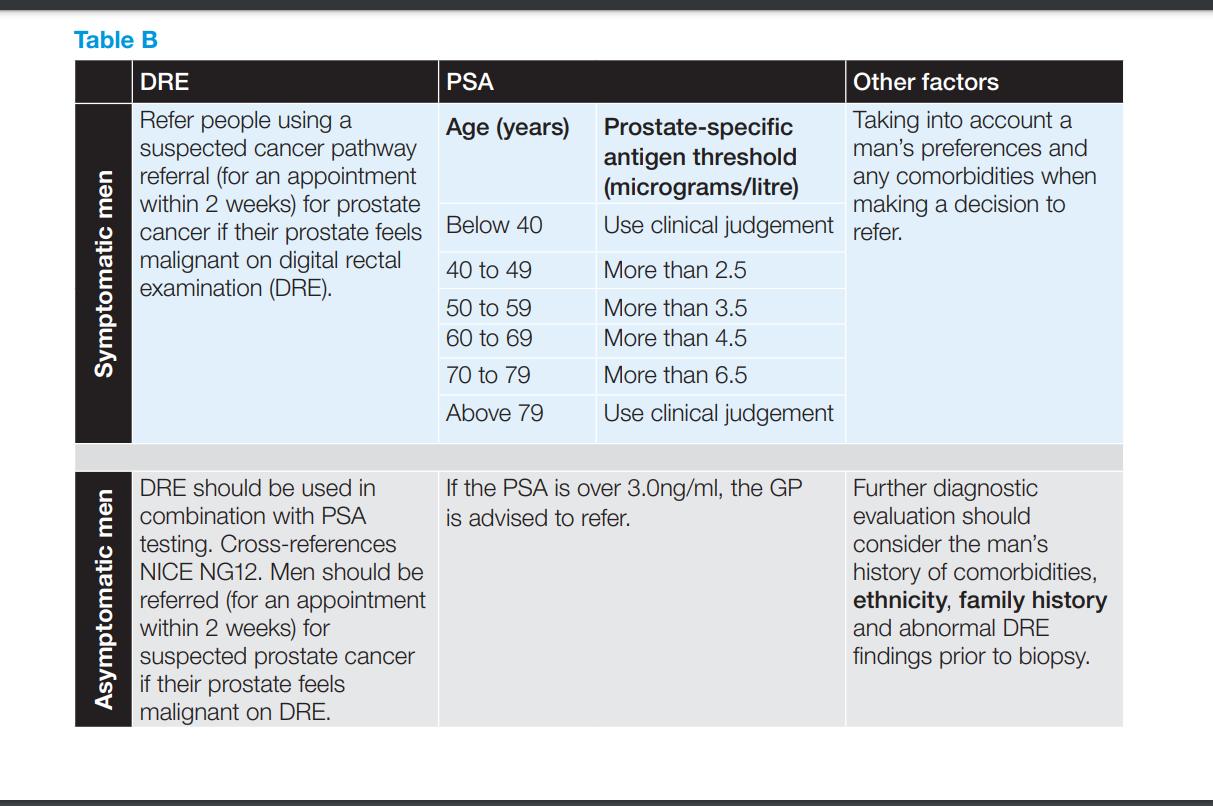 Referral Information
PSA thresholds for referral are different depending on whether a patient reports symptoms or not. Find out more with our resource for navigating NICE NG12 and PCRMP guidelines, including information on when to refer. 
You can also download fast-track referral information for patients here.