From Ideas to Innovation
We are extremely pleased to announce we'll be launching a new meeting for our funded researchers in April 2024. 
After reaching out to a number of our funded researchers we asked how we can best support our research community to enable you to accelerate the impact of your research, ensuring the results of your hard work have the best chance of benefiting the lives of those affected by prostate cancer. 
The clear call from this insight was to provide a meeting where researchers can network, disseminate unpublished results, establish new links and explore new collaborations. Our ambition is to provide you with that opportunity in From Ideas to Innovation.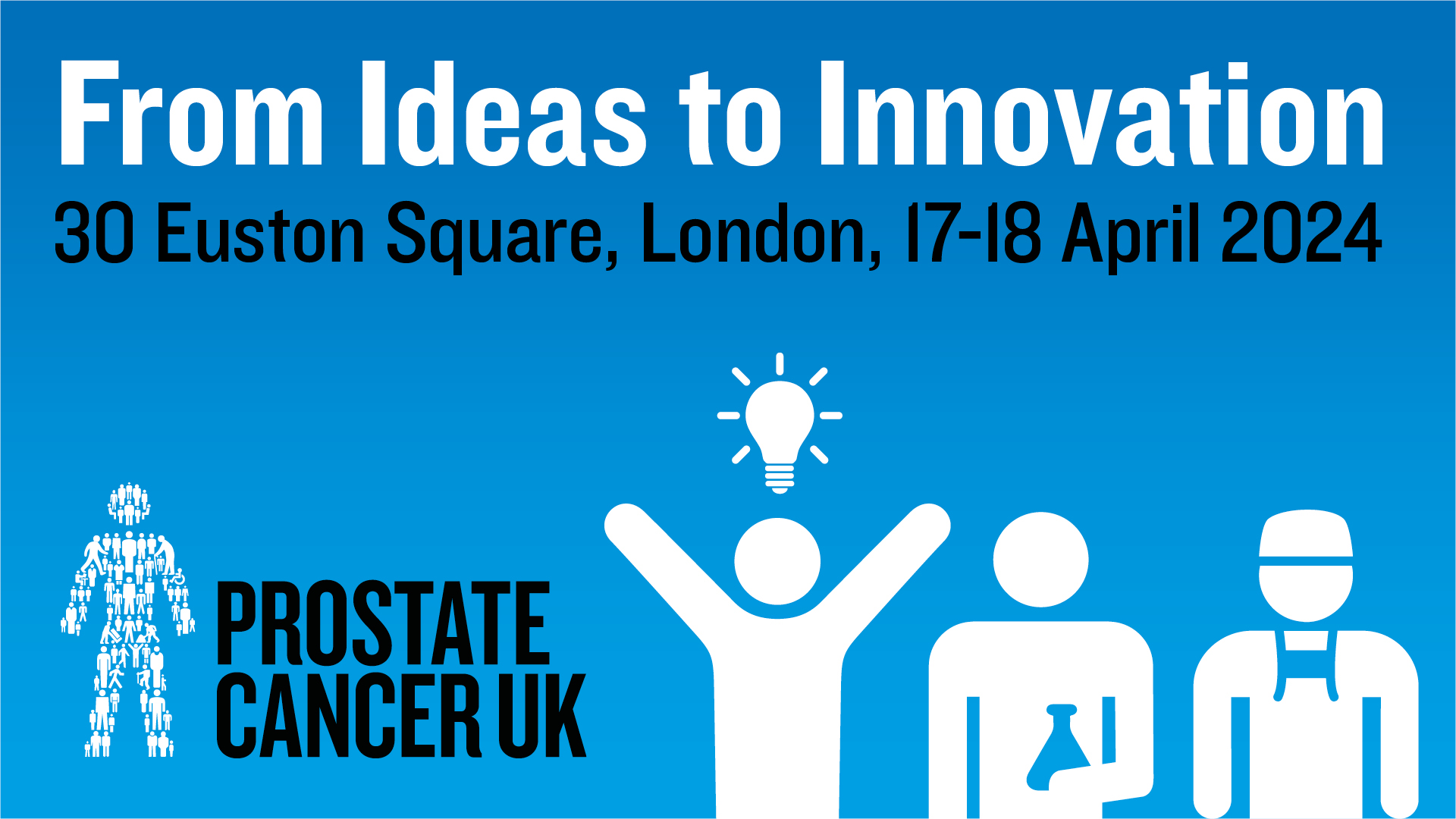 Save the date
We will be hosted by the Royal College of General Practitioners at 30 Euston Square, London on Wednesday 17 and Thursday 18 April 2024. 
A meeting for researchers designed by researchers
We want to make sure this event serves our funded research community as best as it can, so we didn't want to make assumptions on what you need. We invited you to be part of our Scientific Organising Committee, and we are delighted that so many of you accepted our call. 
Members of our Scientific Organising Committee are: 
Professor Charlotte Bevan, Imperial College London
Dr Mick Brown, University of Manchester
Dr Victoria Dunne, Queens University Belfast
Professor David Elliott, Newcastle University
Dr Asma Ahmed Hassan Elshiekh, University of Glasgow
Dr Claire Fletcher, Imperial College London
Dr Susan Heavey, University College London
Dr Jennie Jeyapalan, University of Nottingham 
Dr Alan McWilliam, University of Manchester
Professor Paula Mendes, University of Birmingham
Dr Emma Scott, University of Newcastle
Dr Greg Shaw, University College London
Dr Ning Wang, University of Sheffield
Dr Jason Webber, Swansea University.
Keep up to date
We're early in the planning process for what will be our flagship event for researchers. Follow us on Twitter and sign up to our newsletter to be amongst the first to know when registration opens, how to get involved and much more!