During the ongoing situation surrounding Coronavirus, Prostate Cancer UK's main office in London Bridge will be closed from 17th March, with teams moving to work remotely until further notice.
We are aiming to acknowledge donations as quickly as we can, but should you have any questions, please phone us on 0800 082 1616 or email inmemory@prostatecanceruk.org, instead of contacting us via post.
The number of men diagnosed with prostate cancer is growing fast. Already the most common cancer in men, by 2030 it is predicted to become the most common of all cancers. Yet tests for the disease still aren't good enough. And although prostate cancer affects almost as many men as breast cancer affects women, the difference in awareness, treatments and support for men is astounding.
As a charity we look forward to a world where more men survive prostate cancer and enjoy a better quality of life, the hard work of our staff and supporters mean that we are further along this road than we ever have been before which is fantastic. Donating in memory of a loved one or friend is an incredible way to remember a special man and create lasting memories. Thanks to your amazing generosity, we can create a better future for men where more fathers, grandfathers and sons survive prostate cancer.
This is where your gift can help. 
Cheques can be made payable to: Prostate Cancer UK, Fourth floor, The Counting House, 53 Tooley Street, London SE1 2QN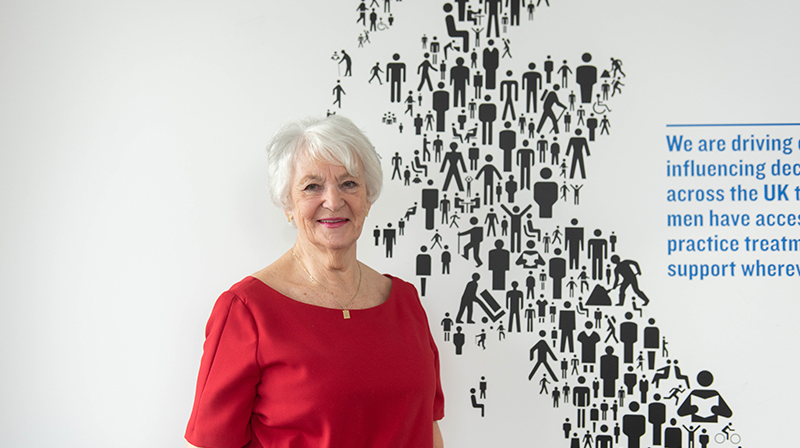 Setting up an online Tribute Fund is a special way for you to continue to commemorate the memory of your loved one. It's the perfect place to celebrate your loved one's life, by easily sharing meaningful dates, photos and memories with family and friends. A Tribute Fund can also help you keep track of all the money raised in memory of your loved one. This way, you can easily see the impact of his memory on helping future generations of men affected by prostate cancer. 
In just a few steps your tribute can be ready to share with friends and family. It's easy to set up and invite those who loved him to pay their own tributes and raise money in his memory.
An online Tribute Fund gives you the chance to share memories with others and raise money at the same time. It's a chance to do something great to help beat prostate cancer. There's plenty of space to share stories, photos and even the music he loved.
Find an existing fund and leave a message of condolence or make a donation to our work and join us in the fight to help more men survive prostate cancer.
Setting up a tribute fund in memory of Doug not only keeps his memory alive, but it furthers the all important research needed to fight this disease. Every day we hear of more and more men diagnosed with prostate cancer. Prostate Cancer UK do a remarkable job in funding valuable research