01 Jun 2023
A clear path forward
Our CEO Laura Kerby shares our plan to give every man the power to navigate prostate cancer. 

So much has changed in the world in the last few years, and yet you've helped us make huge progress for men amidst a lot of uncertainty.  
It's now time to look back at how far we've come and use all we've learned to carve a clear path forward for men. It may be a long, challenging and winding path. But with your support we believe we can get to a world where every man in the UK can have: 
Knowledge about their risk and the power to act on it. 

 

Equal care everywhere. 

 

Regular tests so that no man is diagnosed too late. 

 

Powerful, precise treatments to save and extend their lives. 

 

Personalised support every step of the way.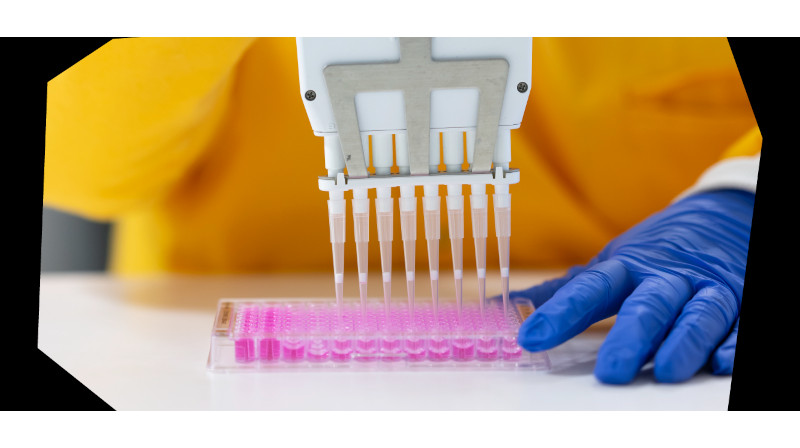 Our impact: Leading the way since 1996

 
When Prostate Cancer UK was founded, men with prostate cancer faced a very different world than the one we know now. Men had very few treatment options and practically no support. 
Today, over £75 million pounds worth of research and support has transformed what the path ahead looks like for men. And we've built tailored, specialist support to help men navigate every step.  
Together, we've achieved: 
£75 million invested into world-class research.

 
15,000 contacts to our Specialist Nurses every year.

 

mpMRI scanning technology in hospitals across the UK.

 

Development of the world's first precision medicine for prostate cancer.

 

Over one million risk checks, and 8,000 more men starting treatment compared to last year.

 
And so much more. But we're nowhere near done yet. We still have a very big problem.  
Too many men are dying, 10,000 men a year are being diagnosed too late to be cured in the UK, and there's a huge North-South divide in terms of late-stage diagnoses. Black men are at twice the risk of getting prostate cancer, and at twice the risk of dying from it too. We have a lot of work to do in understanding why certain men have worse outcomes. So, we need to build an organisation that champions every man's needs.  
We believe every man's life is unique and remarkable.  
With such progress, and many big challenges ahead, we've taken time to reflect on how we need to refresh our strategy. What this means for us is understanding men's needs in a fast-paced, changing world where ideas about what it means to be a man are shifting. It means being conscious of the uniqueness of every man, and the challenges they face because of their environment, ethnicity or income. 
It means taking advantage of new technology and cutting-edge research that give us the opportunity to give every man treatment and support that's as unique as he is - from genetically informed precision medicines; personalised, digital support services, powerful use of data and even AI modelling. 
The future: what's new?

 
We have a renewed vision, a clear purpose and promise to all men, and a refreshed look for Prostate Cancer UK. 
Our vision is

a world where no man dies from prostate cancer.  

Our mission is to

give every man the power to navigate prostate cancer. 

Our promise is to

leave no man behind.
Let Patrick tell you about 'the good cancer'.
The inspirational actor, dance lecturer and Prostate Cancer UK volunteer, Patrick Williams is living with incurable prostate cancer. He states the facts about the disease, and envisions a world where his sons won't have to deal with the things he has to, every single day. Watch his story below.
My diagnosis came too late. But by the time my sons are my age, a doctor might sit in front of my son and say 'your screening caught it in time, and the treatments can sort this out without side-effects.' And that will be good.

Our mission

 
We are Prostate Cancer UK. We give men the power to navigate prostate cancer. We believe a world where no man dies from prostate cancer is possible with your support.  
Our mission maps out how we'll get closer over the next few years, learning and adapting as we go. 
Many men don't know the risk factors of prostate cancer. And when they do, they often don't know what to do next. We want a world where every man over 45 in the UK understands their risk of prostate cancer and has the information and tools to navigate it. That means millions more taking our risk checker in the next few years. We'll build on our risk-awareness work with NHS to take a targeted approach to the online risk checker, collaborating and learning with those who understand these unique challenges: black men, northern men, Scottish men, healthcare professionals and powerful partners – to get our risk-checker into the hands of men in the hardest to reach places.  
Black men are at higher risk of prostate cancer and more likely to die.* We urgently need to improve our communication with Black men and increase their representation in trials. We've established partnerships with Black community groups, and we'll build on these networks using focus groups, events, webinars and an expanding team of Black volunteers and ambassadors to lead us. Scottish men and Northern English men are more likely to be diagnosed late than men in London, for example. This isn't good enough. We want equal care everywhere. We want a world where ethnicity, location or income don't dictate your chances of survival, quality of life or quality of care. We'll work to get there with campaigns that resonate with men most at risk, and research that understands more about the root causes of these equalities – the genetic, environmental, political or cultural factors influencing men's health. 
Unlike breast or lung cancer, there's no screening programme for prostate cancer.  We want a world where every man at risk is invited for regular, accurate tests to help catch prostate cancer early enough for a cure, with no man diagnosed too late. New evidence shows that we're closer than ever to a UK-wide screening programme because of scanning technology improved by your support. We're seizing this moment. Over the next few years we're making our biggest ever research investment to transform how we test for the disease and give every man the best chance of finding prostate cancer early enough for a cure. 
We want a world where every man gets the best chance of a long life with the minimum chance of unnecessary side-effects. That means powerful, precise treatments to save and extend their lives. We'll build on the progress of the world's first precision medicine for prostate cancer, and campaign to give all across the UK access to world-class treatments.  In the next few years we'll expand and inspire our research community, kick-starting the most talented early career researchers and building on our broad, solid foundations to create the next generation of prostate cancer leaders. So some day every man will get treatment as unique as he is. 
We want a world where every man's experience of navigating the disease is personal, expert-informed and empowering. We now offer specialist support if you're having problems with your sex life, your mental health or money, and as we understand more about what men need, we'll expand our services further to give every man personalised support every step of the way. And for many, that'll be right up until they die. 
We'll continue to work closely with the NHS and our Clinical Champions to change our healthcare system so men are more involved in decisions and empowered to navigate prostate cancer. Whether that's helping men to understand their risk, make the right choice about treatment or get the expertise they need to feel in control.  
We'll leave no man behind. 
*Black men are at twice the risk of dying from prostate cancer when compared to white men. 1 in 12 (8.7%) Black men will die of prostate cancer, compared to 1 in 24 (4.2%) white men. However, it is important to note that the risk of death is proportionate to their risk of diagnosis.
"Our vision of a world where no man dies of prostate cancer is daring and ambitious. But with your support, we will get there. And we won't stop until we do."  

Our new look

 
With all of this in mind, we also felt it was time to refresh how we look and sound. So we started where we always start, and went to the heart of what drives everything we do: the experience of men.  
We studied how men speak about prostate cancer, and spoke to a diverse range of men across the UK, using what we learned from them to inform how we'll communicate too.  
Inspired by their voices, we've arrived at an updated look and feel that holds on to the strength of our Man of Men and builds on it to champion the bravery, expressiveness, humour and warmth of the diverse range of men we stand for. You'll see it rolled out very soon and we hope you love it like we do.