17 Jun 2021
Ray Clemence's son Stephen will follow dad's footsteps at Jeff's March: "People saw him as a football legend. To me he was just Dad". 
For Stephen Clemence, Father's Day this year will be very different. It will be the first without his father, friend and confidante Ray, widely regarded as one of England's greatest ever goalkeepers. Stephen will follow in his Dad's footsteps at Jeff's March this summer.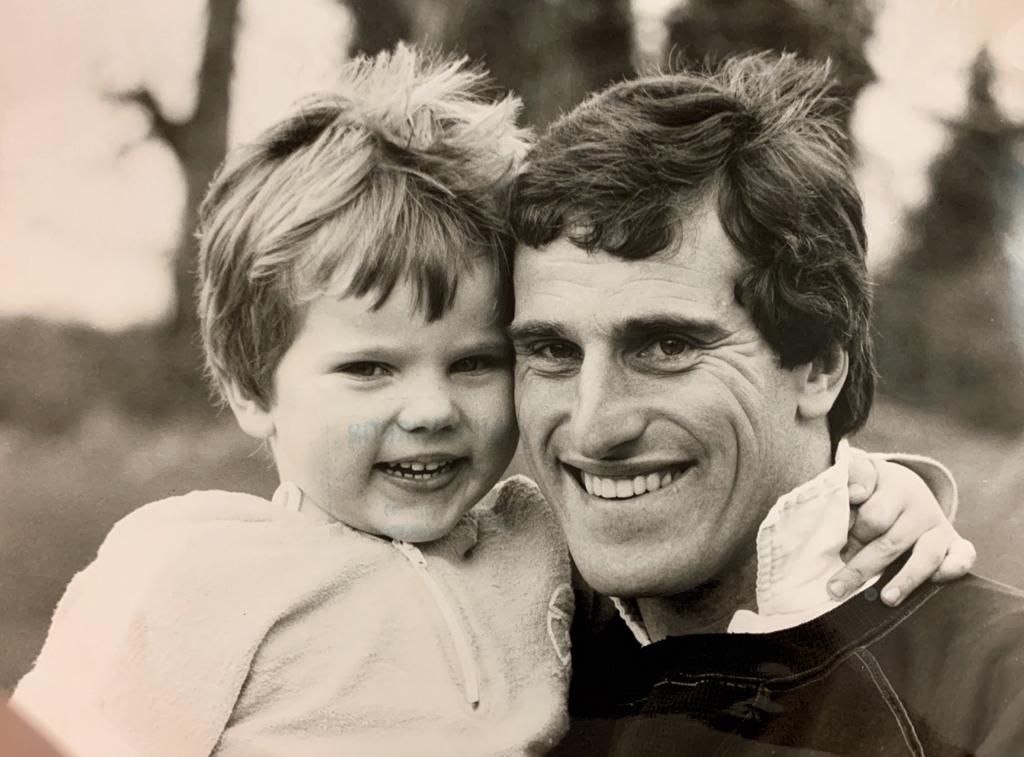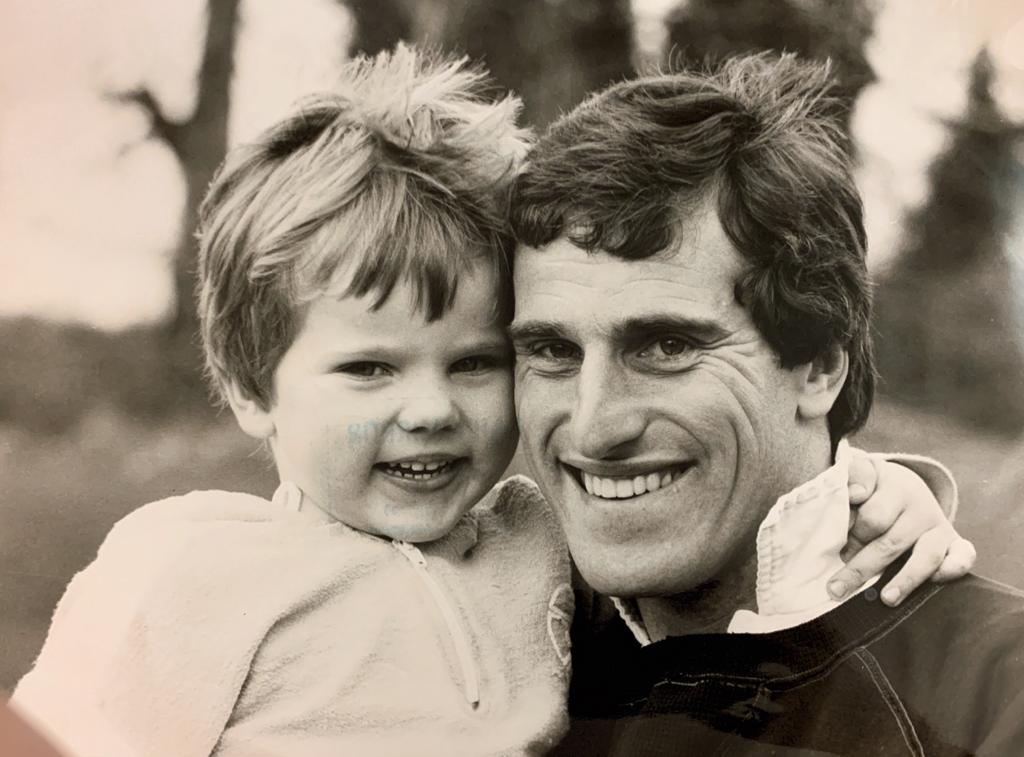 Ray Clemence won more than 50 caps for his country and was a club legend at Liverpool, Tottenham Hotspur and Scunthorpe United. He lived with prostate cancer for more than a decade and a half while tirelessly supporting our work — sporting our Man of Men badge, gracing the front of Insights magazine twice, and walking and talking with hundreds of our supporters at March for Men. Ray sadly passed away in November 2020.  
Stephen and his family were blown away by the support from the football family after Ray's death. Liverpool, Tottenham Hotspur, England and Scunthorpe United all played very personal tributes following the news. 
Stephen said: "My memories of my dad will last forever, and we had such a wonderful relationship. A lot of people see him as this England, Liverpool and Tottenham legend, but for me he was just my dad. 
"The tributes that came after he died were a source of great comfort to our family. For so many people to show such love and support was wonderful and we will always remember that universal outpouring of grief, and the messages that followed."
"The fact nobody has a bad word to say about my dad says so much. Whenever he went back to Anfield or White Hart Lane, he mixed with the old players and they all just loved him. He was a big character in the dressing room at both of those clubs and those relationships live on now." 
"For so many people to show such love and support was wonderful and we will always remember that universal outpouring of grief, and the messages that followed."
Football would unsurprisingly play a big part in Ray and Stephen's relationship, and in latter years they would enjoy golfing breaks too, always with a competitive edge.  
He continued: "I always remember dad taking me on the pitch before the FA Cup final in 1987. I was only nine years old, and I think dad thought it would be the last time he played at Wembley, which it was. He managed to get me on the pitch and there was a few of the other players' sons that got on the pitch as well.  That was a great experience." 
"Growing up we used to talk all the time about football, and I remember when I was younger one of the first pieces of advice he gave me was to not be a goalkeeper!"
"There were times in my playing career when my mind wasn't right or I wasn't playing well, but he was always able to say something to help me concentrate. He really helped me . 
"When I was playing and he was watching, at the end of the game, I'd look up to the stand where my mum and dad were and if he was looking at me, I knew I'd probably done alright as he'd give me a little nod of approval.  If he was looking away, then I was in trouble. So I definitely valued his opinion." 
"He was such a great man, full of so much knowledge and you couldn't not listen to him. He lit up every room he was in. He was competitive, just like me, and was a great laugh too." 
"He was also so positive too despite the hand he was dealt. There were times he was struggling, and we worked hard to pick him up. But no one outside our family unit would have known that." 
One of Ray's final ambassadorial acts for us was to greet the walkers at the end of Jeff Stelling's 2019 four-nation March for Men, handing out medals and posing for photographs as selflessly as ever. 
It's one of the reasons Sky Sports broadcasting legend Stelling has decided to dust off his walking boots for a fourth walk for us, taking on four marathons in four regions later this summer, joined by Stephen and friends and families across the UK.
Stephen added: "My dad was a tireless campaigner for Prostate Cancer UK for many years, and it's a cause that me and my family will continue to support. So I'm so proud and grateful that Jeff Stelling will be marching to honour his memory this year and I'm so glad Spurs and Liverpool are involved. Me and my family are looking forward to supporting his efforts. 
"Prostate cancer is a devastating disease. We are an incredibly close family, and it was so hard for all of us see him suffer, but he never moaned, never complained. He was the strongest man I've ever known. 
"Whenever I see Prostate Cancer UK's Man of Men badge, I think of my dad. I think the charity has really helped to make progress, and Jeff's been a great supporter of the charity for many years now. We were all very touched at his tribute to my dad on Soccer Saturday. The fact they met each other at the end of Jeff's last march makes it extra poignant too. 
"My dad was a tireless campaigner for Prostate Cancer UK for many years. Whenever I see the Man of Men badge, I think of Dad."
"Jeff has been so great at galvanising the football community across the UK. He wears the badge every week, but by walking multiple marathons for the cause he continues to go the extra mile too. Money raised will support men like my dad, and their families, so we're all so grateful to him and all the people signing up. It's shaping up to be a great event."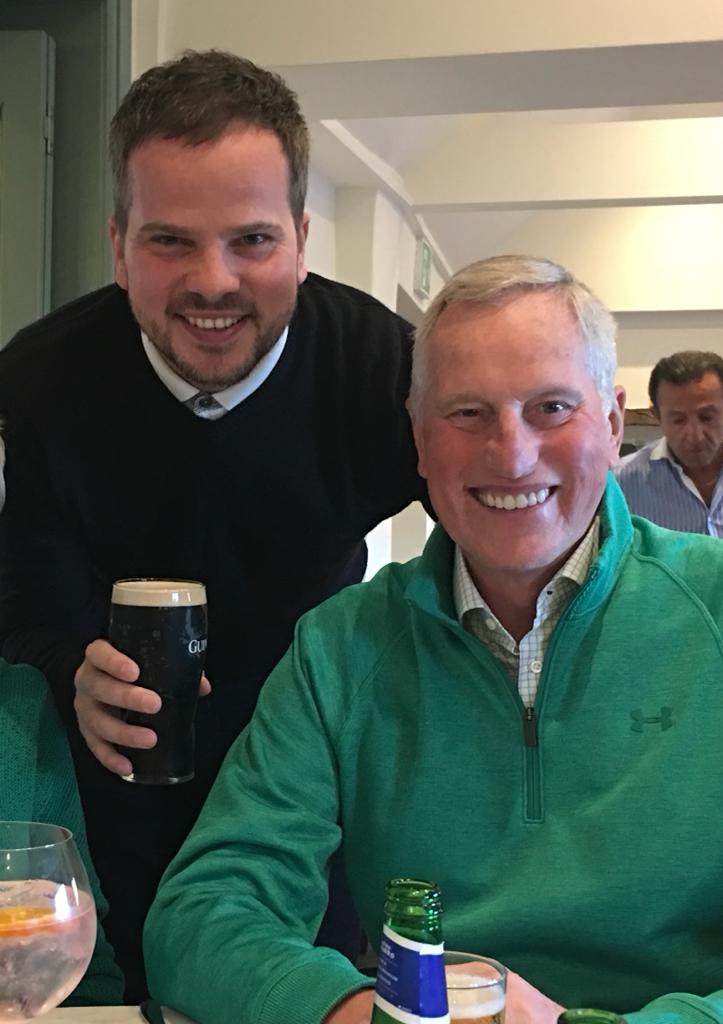 Join Stephen, Jeff and hundreds of others for a stroll this summer

 
We'll be walking 26 miles in the North East, Yorkshire, Merseyside and London, visiting iconic football clubs along the way and picking up a few familiar faces from the football family too.