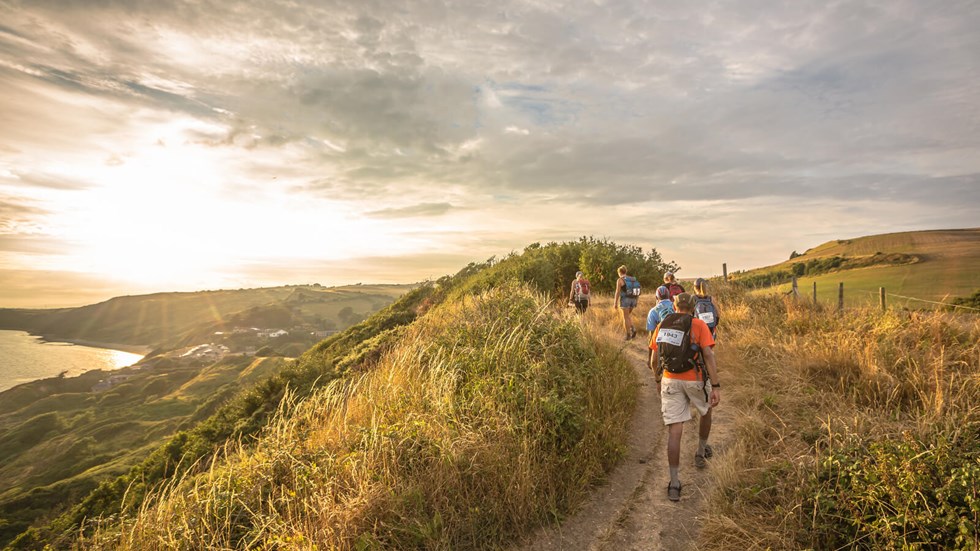 Ultra Challenges
Take on a 100km, 50km or 25km challenge in one of sixteen locations across the UK and help save men's lives.
Take on an Ultra challenge event organised by Action Challenge. Walk, jog or run at your own pace, and choose from 16 events and a variety of distances. Raise money for Prostate Cancer UK to fund lifesaving research and support for men and their families when they need it most.
Are you a regular walker or a seasoned trekker? Maybe you're a marathon runner wanting to 'up' your distance? Whether it's along magnificent coastal scenery, or in stunning open countryside there's plenty of choice to suit you.
Prostate Cancer UK is an official partner on the 2024 Ultra Series, so you'll get a 50% discount on the 'Full Sponsorship' registration fee when signing up to support us.
Get 50% off
Sign up with a charity place and get a discount on your registration fee!

As Prostate Cancer UK is an official Charity Partner, sign up for your Ultra Challenge adventure today and get 50% off your charity place registration fee which is automatically added at checkout.

Your entry includes a range of free food & drink at regular rest stops, and support from medics, marshals and massage teams. And as you cross the finish line, you'll get a glass of fizz, a t-shirt, and a medal to celebrate your achievement. 
You can find out more about how to sign up and what each challenge involves by heading to Action Challenge's website or clicking on each event below.
Choose your fundraising option
There's a challenge for everyone! Choose from Full Challenge (100km), Half Challenge (50km) or Quarter Challenge (25km).
Sign up with a charity place and get 50% off your registration fee!.
Charity Sponsorship
100km: Reg fee £20 + £575 Fundraising
75km: Reg fee £17.50 + £450 Fundraising
50km: Reg fee £15 + £360 Fundraising
25km: Reg fee £10 + £240 Fundraising
Your 50% discount will be applied automatically when you select 'Charity sign up with 50% off'' and select Prostate Cancer UK when registering.
Mixed Funding
100km: Reg fee £100 + £300 Fundraising 
75km: Reg fee £90 + £270 Fundraising 
50km: Reg fee £75 + £225 Fundraising 
25km: Reg fee £50 + £150 Fundraising
Self-Funding:
100km Full Challenge: £198 reg fee
50km Challenge: £129
25km Challenge: £79
Find out more about the challenges below and give us a shout if you have any questions.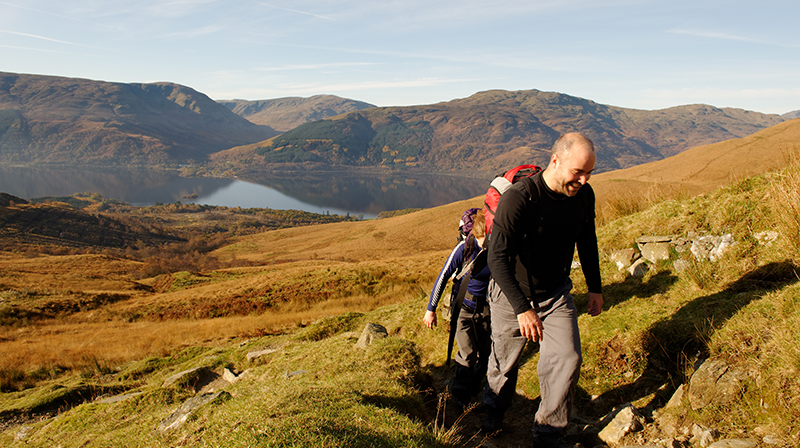 Why take on an Ultra Challenge?
"On a personal note - do it! It will totally change your life! I started walking ultra-challenges back in 2014 with my best friend and it was one of the most positive things I have done! It gives you a real confidence boost. You meet such a great bunch of people at these events and everyone really supports each other. If you are going to do it, then do it for a worthwhile cause like Prostate Cancer UK to get more men talking!"
Claire, Ultra Challenge fundraiser, 2021
In 2021, Claire took on eight Ultras (yes, eight Ultras!) to help beat prostate cancer. Join Claire and hundreds of others and take on an Ultra for Prostate Cancer UK in 2022 to help fund lifesaving research and support for thousands of men and their families affected by the disease.