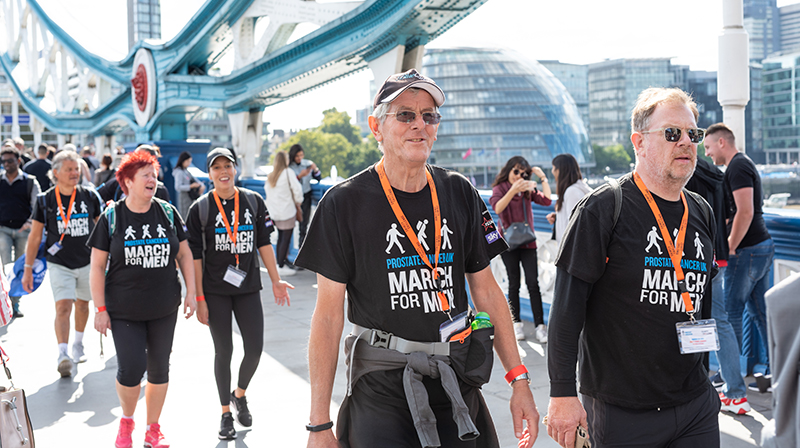 March for Men event volunteers
With the Government's recent announcement to limit social contact, we are postponing our March for Men events. We are currently investigating alternative dates later in 2021 and will be updating this page when we have more information.
I was made immediately welcome by everyone. I loved meeting, greeting and thanking new arrivals at Cannon Hill Park and really enjoyed congratulating walkers as they passed through the finish line.
How you can help
There are so many ways you can help us on the day:
Marshaling
Meeting & Greeting 
Participant registrations
T-shirt exchange stand
Pop up shop support
Start line support
Finish line cheerer
Selfie photo booth
Memory man tribute
Route marshals
We will need you from 8.30am to approximately 3pm.
Upon registration, you'll get more information about your role on the day and you'll also get further information a couple of weeks ahead of the event.