Take part in The Month challenges
Join our community of walkers, runners and cyclists for one of our month-long challenges taking place throughout the year.
March the Month
March the Month is a virtual step challenge for anyone who wants to keep active and help beat prostate cancer. Whether you're walking or wheeling, take on 11,000 steps a day throughout March. You'll be doing it for more than 11,000 dads, partners, brothers, grandads and mates who die from prostate cancer every year.
There's something for everyone, whether you want to March the Month, Run the Month or Cycle the Month.
Choose your challenge, sign up and raise funds to beat prostate cancer, a disease affecting one in eight men in the UK.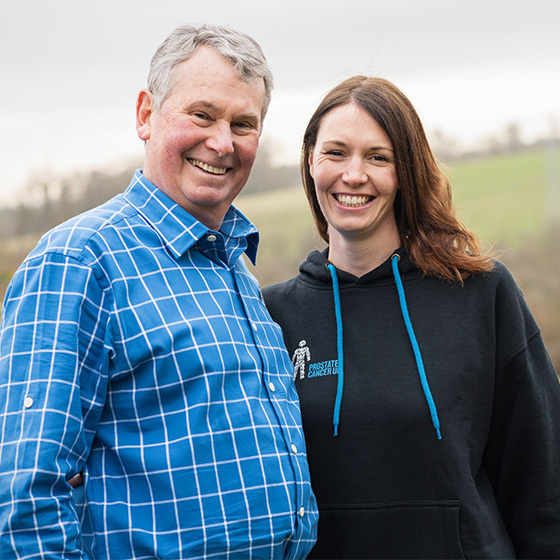 Run the Month: Marathon Edition, January 2022
Run 26.2 miles your way, whether its a mile at a time or two half marathons throughout the month.
Find out more

March the Month, March 2022
Hit 11,000 steps a day this March and raise money to save more men.
Register your interest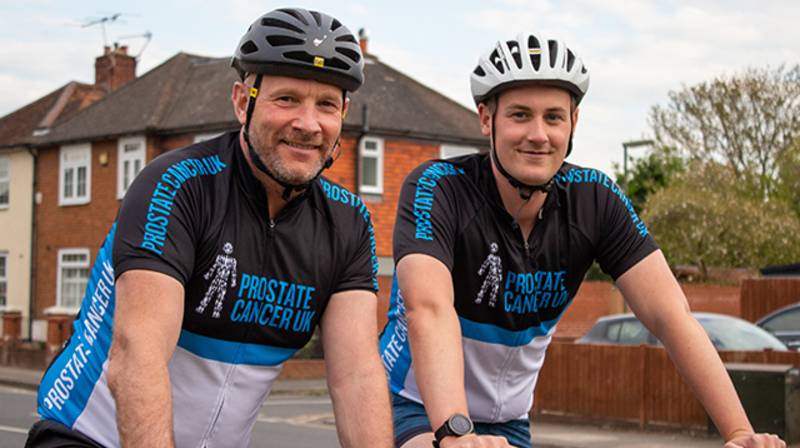 Cycle the Month, 2022
Cycle 100 miles your way, over a day, a weekend, a week or a month and help beat the most commonly diagnosed cancer in the UK.
Coming soon
Lee's story
After losing his Dad to prostate cancer in 2009 and discovering this increased his own risk, Lee turned to fundraising for Prostate Cancer UK.
In 2019, he marked the tenth anniversary of his Dad's passing by taking on 10 running challenges - including a gruelling 24-hour run - and continued that support by taking on Run the Month for a second time this year.
"I was shell shocked when Dad was diagnosed. His symptoms were textbook prostate issues but you never think it will be that serious. We bonded a lot during his treatment and went to watch football every second Saturday together until he died.
"I've always been active and turned to running for something different and got hooked. Running is almost free therapy to me - I think about my family, my life, my Dad. I'm looking forward to hitting the road again in October for a cause that's very close to my heart."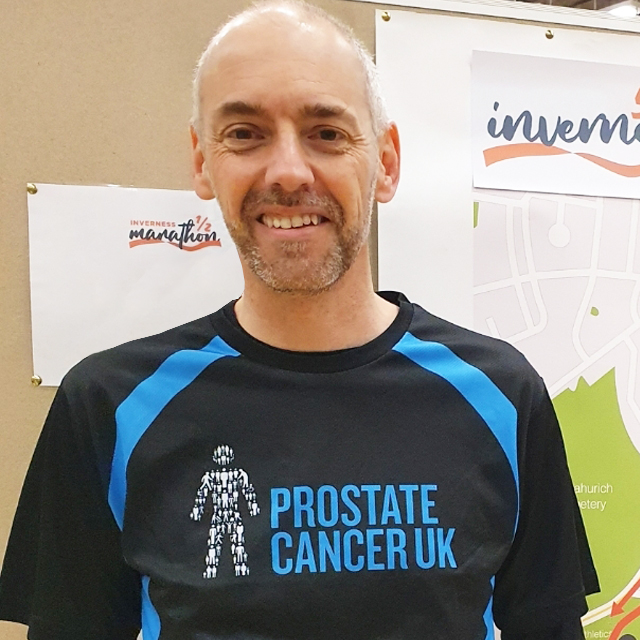 Fundraising resources
Whatever kind of fundraising you have in mind (or don't), we're here to help; ideas, hints, tips, downloads and more.