Fire up your engines to help fund lifesaving research
Whether you're a classic car enthusiast or a destinguished gentlemen, on four wheels or two, there's something to suit your motor. Organise your own drive or ride to help beat prostate cancer.
Why? 1 in 8 men will get prostate cancer. That's our dads, grandads, brothers, partners and mates. Whatever you decide to do, put your motor through its paces to help fund lifesaving research
Take on the challenge solo, with your mates or with your club. Sign up, tell us your plans and we'll be there to support you every step of the way.
I wanted to drive around the UK to raise awareness of prostate cancer which has affected me and so many others. In between the many miles covered, I was able to spread the word, raise money and have fun with all my mates.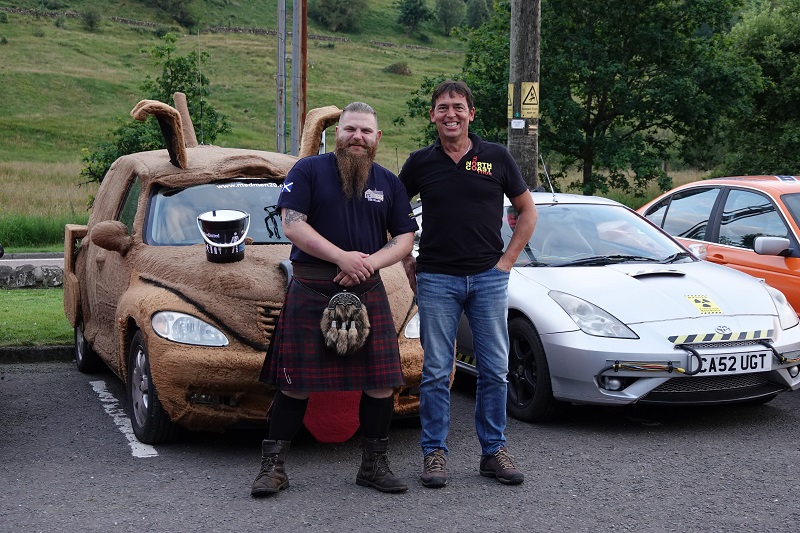 Need some inspiration?
A few ideas to help you get the wheels in motion...
Challenge Drive - Enjoy a road trip with your mates. Whether its Lands End to John O'Groats, The Atlantic Highway or even a trip abroad, test your cars limits by organising your own challenge.
Coastal Drive - A great excuse to explore the great British seaside and soak in those breathtaking views. How many beaches can you visit along the way?
Themed Drive - Your chance to have some fun and do something different with your motor. From movie cars to toy cars, the possibilities are endless!
Local Drive - Strapped for time? Why not organise a trip with friends and family to a landmark in your local county
What we can do together
Your club
Does your club support a charity each year? Choose Prostate Cancer UK and help us beat a disease affecting over 400,000 men and their families in the UK. Drop us an email at motors@prostatecanceruk.org and we'll send you a fundraising and awareness toolkit containing Man of Men pin badges, posters, and everything else you and your club will need for a year of fundraising.
Got a question?
Got other ideas in motors, want to tell us your plans or not sure where to start with your fundraising. Drop us an email at motors@prostatecanceruk.org or give us a call on 0203 310 7277.