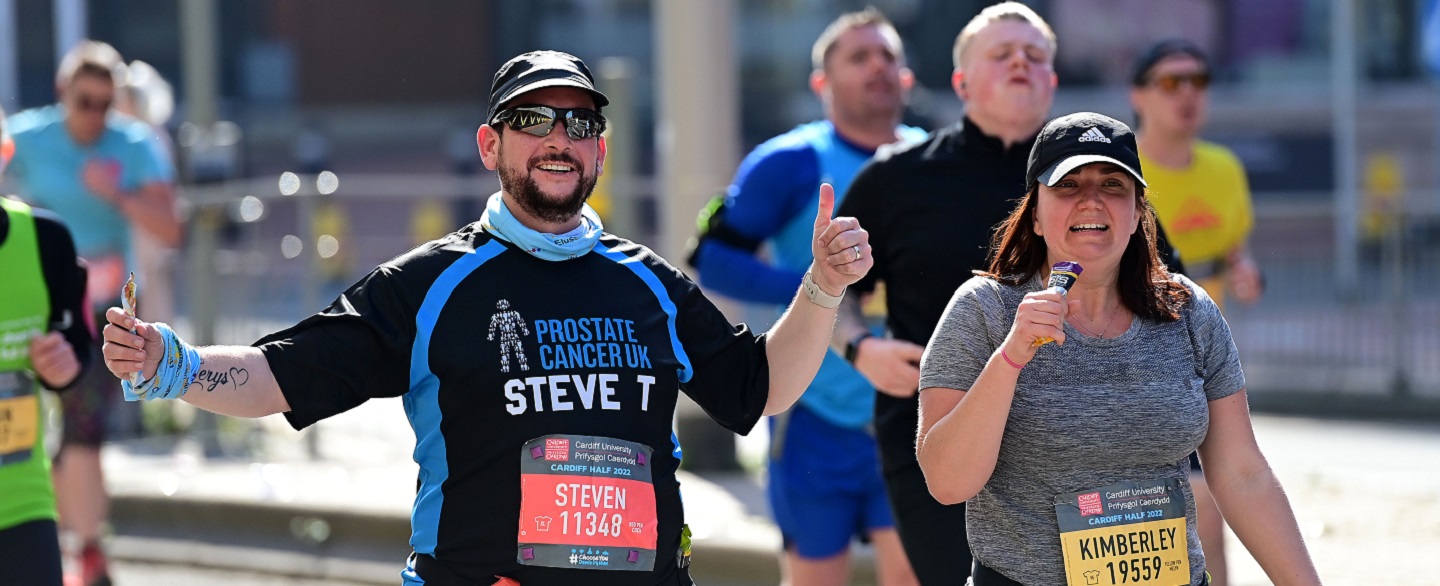 Adidas Manchester Marathon 2023
Join us at one of the UK's premier running events in April 2023.
What is the Manchester Marathon?
The adidas Manchester Marathon is one of the UK's premier running events, famous for its fast, flat and friendly route.
All are welcome to this 26.2 mile challenge, from some superb elite runners, to those who thought completing a marathon would never be possible. Join thousands of others as they run through the streets of Manchester and enjoy the incredible Mancunian support throughout the course.
Why run for Prostate Cancer UK?
Run for Prostate Cancer UK and stand together with us to beat a disease affecting one in eight men in the UK. That's thousands of dads, partners, grandads, brothers, uncles, sons and mates. Our marathon runners are making huge strides, raising millions of pounds which we invest in lifesaving research and support services for men and their families affected by prostate cancer.
When does the Manchester Marathon take place? 
Sunday 16 April 2023
We'll support you all the way
We know the marathon's a big feat, so we make sure we look after our runners every step of the way. Everyone on our team receives:
Regular updates with the latest training and fundraising tips
Fundraising advice from our dedicated support team
A technical fibre running top, with iron-on letters, so supporters can shout your name to give you a boost! 
If you go the extra mile and raise £600, we'll send you one of our reusable branded stainless steel water bottles as a thank you for your vital fundraising.
Although we will not be there on the day, we will be on hand to support you in the run up to the event, and after.
Run your questions by us
If you have any queries, please contact us or call us on 0203 310 7034. We'll be happy to help.
Sign up here
Secure a charity place
Charity place registrations have now closed.
I have my own place
Sign up here if you have your own place.
Sign Up Options