What is donate your day?
Congratulations! Whatever you're celebrating, be it birthday, anniversary, retirement or bah mitzvah, donating your day to Prostate Cancer UK is fantastic way to mark the occasion. You'll be making a huge difference to the thousands of men affected by prostate cancer, which is nothing short of heroic.
If you're holding your day in honour of someone in particular, you could even set up a Celebration Fund, where you can share pictures and your guests can donate and leave comments. If you're interested in setting up a Celebration Fund for your event, contact us.
How do I donate my birthday?
There are lots of ways you can donate your birthday. A great idea is to ask for ask for donations in lieu of pints or presents.
Another way to raise money is to set up a JustGiving page or Facebook fundraiser. You can then send the link to your page to your friends and family and ask them to make a donation rather than buying you gifts.
Tell us your plans
For more fundraising ideas and tips on how to make your day extra special, let us know about your day and we'll send you our Donate Your Day Fundraising pack.
Pin badge wedding favours
Congratulations! Getting married is an incredibly special occasion and by choosing our pin badge wedding favours you'll be making your wedding even more special. 
We know your day means the world to you, so we're thrilled you're thinking about using yours to help us improve the lives of over a quarter of a million men living with prostate cancer in the UK.
If you want to go one step further, you can even set up a JustGiving page for donations in lieu of presents.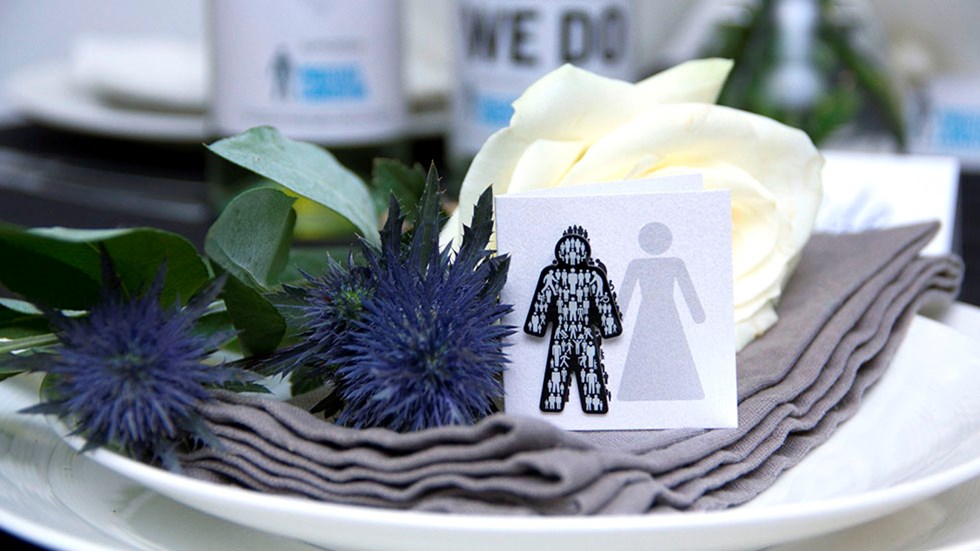 How we can help
It might be your day, but that doesn't mean you have to do everything on your own. We're here to give advice and support to help your day go with a swing. Let us know what you're planning and we'll send you a pack which includes:
Fundraising ideas and our top tips and tricks to help you get the most from your day
Planning advice from those who've done it before (and done it in style)
A catalogue of all the materials you might need to make your party the talk of the town.
How do I send you the money?
Thank you for donating your special day - you've marked the occasion for men everywhere, and we'd like to thank you on their behalf. 
If you're paying in funds that you've raised, you can send them to us quickly and simply by donating online.
Online
You can make the payment quickly and simply online - please have your card details to hand.
By phone
Call us on 0800 082 1616 to make a card payment.
By post
Please make cheques payable to Prostate Cancer UK, and use a printable donation form. Our address is Prostate Cancer UK, Fourth floor, The Counting House, 53 Tooley Street, London SE1 2QN.
Sponsorship forms
If you've used a sponsorship form, send them in so we can claim the Gift Aid on donations. For every £1 donated by UK taxpayers, we receive an extra 25p.
Just make sure your donors provide their full address including postcode and tick the Gift Aid box. It's that simple.