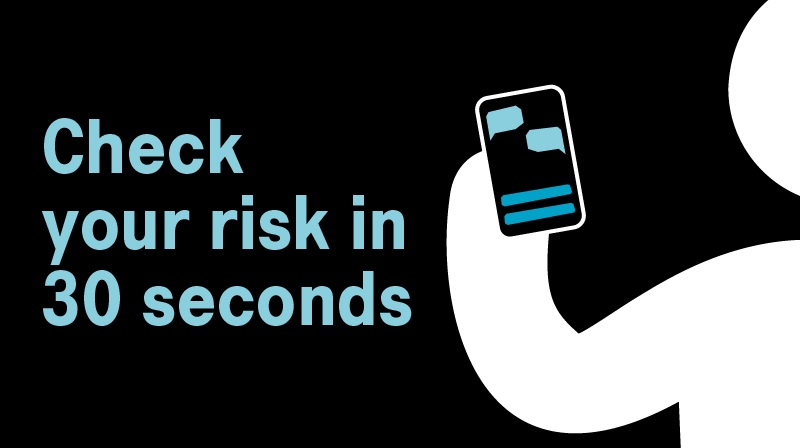 Risk checker
1 in 8 men will get prostate cancer. If you're over 50, or you're black, or your dad or brother had it, you're at even higher risk.
Prostate cancer is not always life-threatening. But when it is, the earlier you catch it the more likely it is to be cured.
Answer three quick questions to check your risk.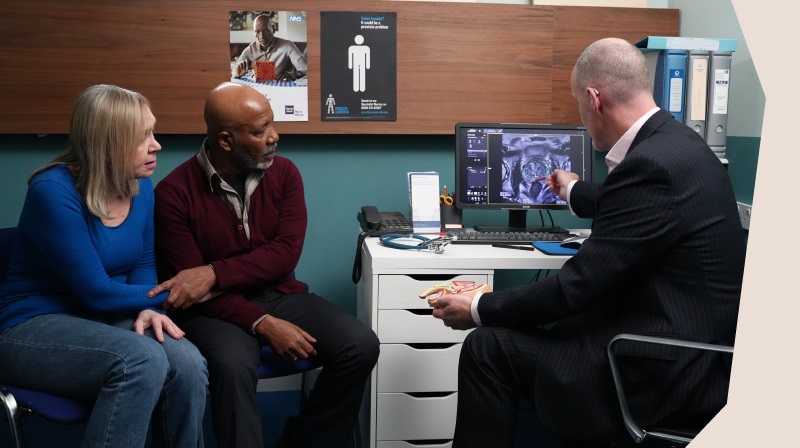 The support you need, your way
If you or your loved one are concerned about prostate cancer or a prostate problem, we're here for you. Talk through any questions or concerns with our Specialist Nurses over the phone, email or our online chat provided by LiveChat. You can also speak to a volunteer or others going through similar experiences on our online community or via support groups.
Funding research that will stop men dying from prostate cancer
Over the last two decades we've funded and accelerated some of the biggest breakthroughs in prostate cancer care – from the use of multiparametric MRI to improve diagnosis, to the world's first precision medicine for prostate cancer. But we have a lot of work still to do. Click below to hear about our past successes, current research, and what we need your help to fund next.
Beat prostate cancer on the streets, up mountains, at work...
Running, walking, cycling, quizzing, golfing, singing or anything else – whatever you love to do you can do to stop prostate cancer limiting lives.
See all events
Prostate cancer news
The latest from the front line: research breakthroughs, heroic supporters, celebrity interviews and powerful stories from people living with prostate cancer.
Read more news
Keep talking
Join our online community. Share what's on your mind, ask questions, and connect with others who've been there.