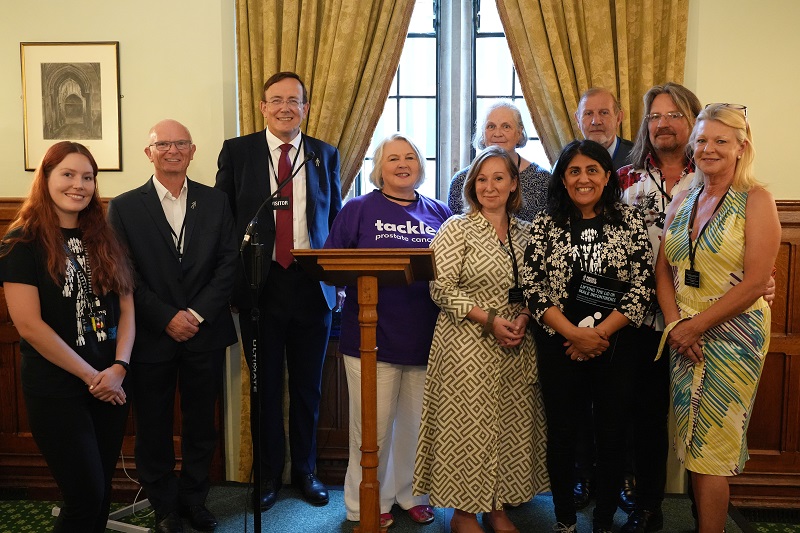 The Boys need Bins campaign has worked hard to raise awareness about male incontinence and the need for bins in male toilets. We've been campaigning with a number of national organisations as well as the All Party Parliamentary Group (APPG) for Bladder and Bowel Continence Care to get the government to make it law to have bins in all male toilets nationally.
Boys need Bins asks for the law to be updated, so that men are given access to sanitary bins in their toilets.
It's simply not good enough that men are told to use a disabled toilet to access a sanitary bin. Men have told us that they feel embarrassed about this and don't consider themselves to be disabled.
It's time for men to have their own provision.
To create noise about this, we've joined with other leading charities and associations:
The Boys need Bins campaign aims to raise awareness. Over 2,400 of you have backed this campaign so far and told MPs Boys need Bins. This has had great impact and MPs are talking about this issue and wanting to support us with this campaign. 
Together we have continued to apply pressure upon the government to understand and recognise the issue of male incontinence, reflect upon the use of disabled toilets for men and appreciate how men feel about using these toilets as well as consider the current effectiveness of the current legislation in place. 
Lifting the lid on male incontinence
We surveyed men with incontinence and workplaces across the UK to hear first hand the issues facing them. We collated the results into a report called Lifting the lid on male incontinence, which we shared with MPs at our first ever event in Westminster in September.
Our report findings show there's an urgent need for:
1. 98% of you want new legislation to be created for the specific provision of at least one male sanitary bin in male toilets
2. A national conversation about male incontinence, and awareness that men wear pads, pouches, stomas, catheters, colostomy or ileostomy bags and how this impacts them.
3. More support for men so health professionals recognise the mental and emotional support needs of men, and can give practical advice about managing incontinence
Help us create this change and take action today, share our report and write to your MP, councillors and businesses. You'll find all you need at our resources page.