21 Jul 2022
Raise the Roof with Jools and friends is on telly this Friday night. Here's where to watch.
The music and comedy special at Royal Albert Hall saw Jools and Mel C perform a Spice Girls classic, Ruby Turner's finale get a standing ovation, and special messages from Stephen Fry, Joanna Lumley and many more.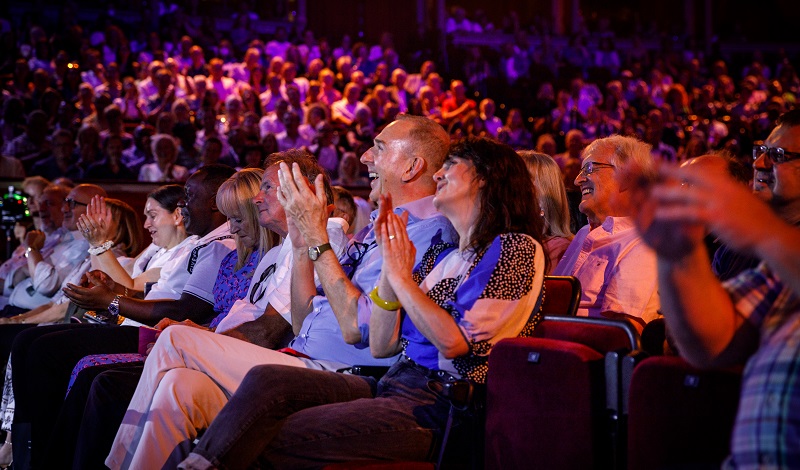 After sharing his own prostate cancer story, Jools Holland wanted a stand-out show to stand on his piano and shout about his experience. He delivered. More than 3,000 attended Raise the Roof last month and the event has already raised over £500,000 to fund research into a better test for prostate cancer. 
If you didn't make it to the Royal Albert Hall, or you were lucky enough to be there and want to relive the magic, we have some good news.
#RaiseTheRoof is coming to Sky TV Sky Arts for a 90-minute special tomorrow Friday 22 July at 9pm! Sky Arts is on Freeview channel 11, Sky channel 130 and available with a NOW TV subscription.
You can also keep an eye on our socials tomorrow for live updates and some exclusive content from the star-studded show.
Warm yourself up for your big Friday night in with our highlights video of some special #RaiseTheRoof moments.
What a night. It was incredible to see so many people turn out and help raise vital funds for Prostate Cancer UK. We really did raise the roof of the Royal Albert Hall and it was an honour to be a part of it. Thank you to all the brilliant comedians and artists who helped make it such an unforgettable evening.
Help us fund research into a better test
We urgently need to find a better test that's good enough for a UK-wide screening programme. Help us get there sooner by making a donation today.