16 Oct 2020
This article is more than 3 years old
"We couldn't do it without you" Dr. Seed says thanks as we move a step closer to a revolutionary test.
This promising scientist has unique skills that could transform advanced prostate cancer treatment.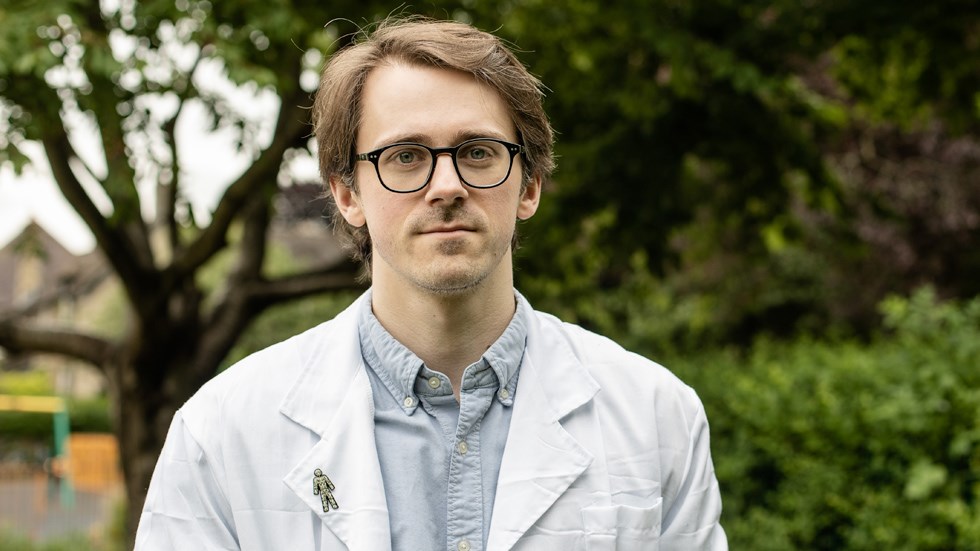 In August we introduced you to Dr. George Seed, a promising young scientist with rare skills that could transform prostate cancer treatment. Because of the pandemic, his career is at risk.
But thanks to your donations, he's another step closer to using his unique knowledge and skills to build a test to show which men will respond to chemotherapy.
After finishing his successful PhD in a field called bioinformatics – the study of huge quantities of biological data – Dr George Seed is ready to begin his journey to become an independent prostate cancer researcher.
For someone so early in his career, he's already made a huge impact for men affected by prostate cancer, contributing to 18 scientific papers packed with discoveries about the disease. That's why we're so desperate to fund him, and it's why we're so proud to tell you that, together we've raised a stupendous £273,635 this Autumn, enough to fund Dr Seed's project. 
Now, Dr Seed plans to transform prostate cancer treatment. His research has the potential to make a huge difference to the lives of thousands of men, who are living with advanced prostate cancer.
Dr Seed has a message for you.
🙏 Thank you, thank you, thank you! 🙏

Your generous donations to our latest appeal helped raise £273,635. This is enough to pay for Dr George Seed's research fellowship!

Dr Seed was so grateful, he wanted to pass on this special message of thanks to you all 👇 pic.twitter.com/xHbcrj9fbA

— Prostate Cancer UK (@ProstateUK) October 16, 2020