The Prostate Cancer Memorial is a remembrance sculpture dedicated to the husbands, dads, uncles and grandads who've been lost to prostate cancer. This striking, ten-foot tall, mirrored steel pyramid is a spectacular display of love and loss. It's a celebration of so many unique and remarkable lives. 
Visit the memorial
The memorial can be found in Liverpool Lime Street Station from 23 May – 25 September 2023.  
Here it stands tall, inside the main atrium near platform 10, helping to raise vital awareness of this devastating disease and giving us a place to remember the lives of the men we've lost to prostate cancer. 
If you have any queries about the memorial, please drop us an email and we'll be happy to help.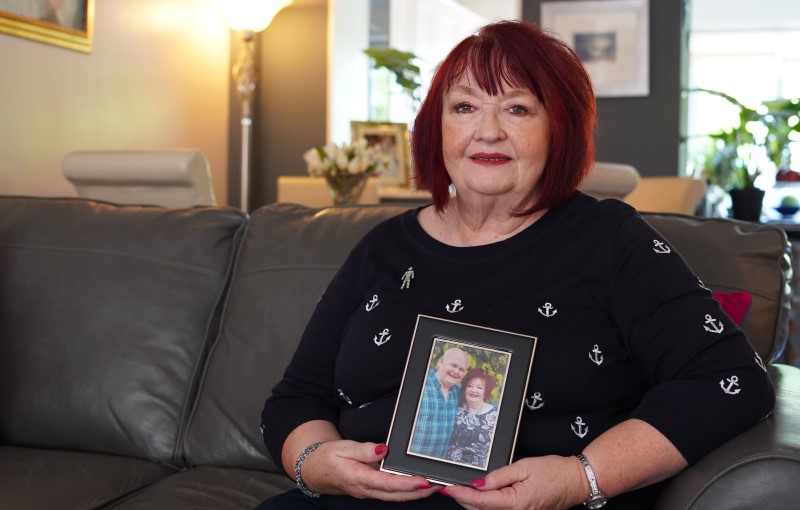 "Having Doug's name added to the memorial feels like such a special way to remember him. I miss him terribly but I'm so lucky to have my family supporting me. I'll always keep his memory alive."
Michelle Blythe,

 

supporter of

 

The Prostate Cancer Memorial 
Making a difference
The Prostate Cancer Memorial is helping to fund lifesaving research projects to find better ways to diagnose and treat men. 
 
Thanks to researchers like Dr Kelly Coffey and her team at Newcastle University, we are closer to making personalised prostate cancer treatment a reality, reducing uncertainty, and giving men the best possible treatment for them.