Football fan scores with city tournament
One football fan who is spreading prostate cancer awareness after overcoming his own diagnosis is Learie Gonsalves.
The 55-year-old was diagnosed with prostate cancer in 2020, and after successful treatment the following year the Leicester City fan went on to organise the city's first Afro-Caribbean football tournament. The inaugural Leicester African Caribbean Community Cup welcomed seven teams and raised over £1,000 for Prostate Cancer UK.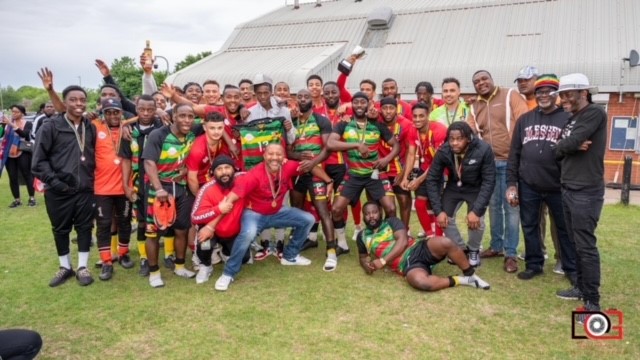 "It was devastating, but I wasn't entirely shocked receiving my diagnosis, knowing that one in four black men will get prostate cancer,"
"After my operation, I wanted to do something to raise awareness of prostate cancer, especially among Afro-Caribbean men, and harness the community spirit that comes with football. I also love the work Prostate Cancer UK does, and the support they gave me after my diagnosis and prostatectomy."
After a day of entertaining action on the pitch and fantastic fundraising off it, Learie's native Antigua and Barbuda were crowned champions after beating Zimbabwe on penalties.
Hundreds of football fans flocked to Highfield Rangers Football Club in Leicester to take in the action, and Learie is hoping for an even better turn out in 2023 when the tournament returns for a second year.
"It was special having the tournament at Highfield Rangers, as one of the committee members there, Pam Campbell, was a big supporter and advocate for prostate cancer awareness amongst black men," Learie added.
"She passed away from cancer last year, so we thought it'd be a nice tribute to hold the tournament in her memory. Football is fantastic at uniting people of all ages, and we saw that at the tournament and hope that this year's is even better."