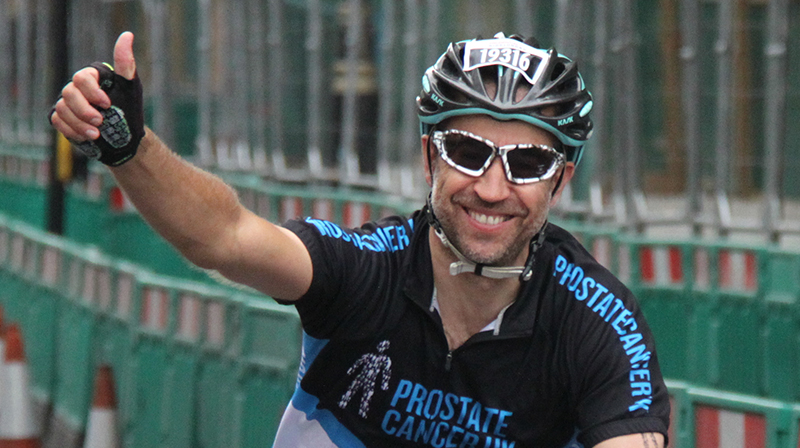 RideLondon-Essex 100
RideLondon-Essex 100 is an exciting challenge to ride 100 miles on traffic-free roads through the heart of London and neighbouring countryside.
Cycle
26 May 2024
London, UK
Join us on 26 May 2024
Sign up for a guaranteed charity place by paying a £20 registration fee and pledging to raise £500 in sponsorship to help beat prostate cancer. Or if you have your own place through the event organisers, join our team and raise as much as you can.
By joining the Prostate Cancer UK team, you'll help to fund lifesaving research for the 1 in 8 men affected by prostate cancer every year in the UK.
A full route will be announced in early 2024 and we will keep you up to date with all the latest news.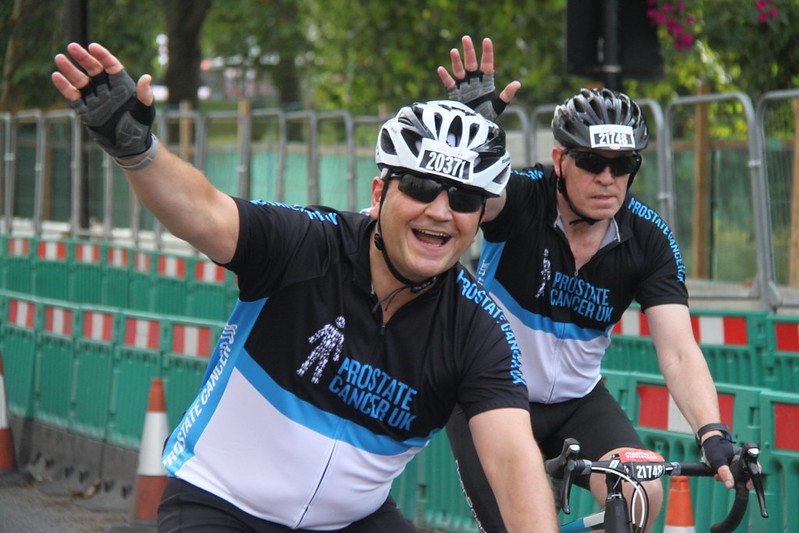 We'll support you all the way
As a Prostate Cancer UK team member, we'll give you all the support you need to succeed:
A welcome pack full of top tips to get you started
Regular updates with the latest training and fundraising tips
Fundraising advice from our dedicated support team
Your very own Prostate Cancer UK cycling top
We will have cheer points at the event, cheering you on along the way
Why support Prostate Cancer UK?
Ride for Prostate Cancer UK and stand together with us to help beat the most commonly diagnosed cancer in the UK.
You'll be riding to stop a disease that affects 1 in 8 men in the UK
You can make huge strides for men and their families everywhere by helping to invest in lifesaving research and our award-winning Specialist Nurses service.
Right now, more men and their families need your support more than ever before.
Join our team and show men you stand with them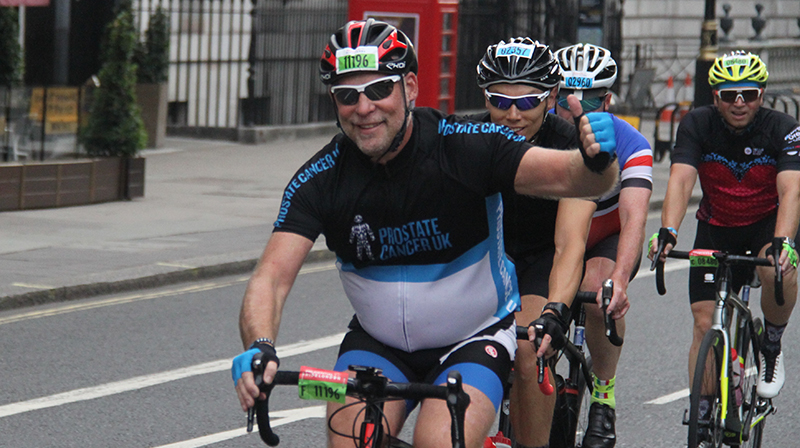 Get in touch
If you have any questions, please get in touch by email or by calling us on 0203 310 7034. We'll be happy to help.
RideLondon-Essex 100 2024
26 May 2024
100 mile cycle
London, UK
Secure you place!
Secure my guaranteed charity place
Pay a £20 registration fee and pledge to raise £500 in sponsorship.
I have my own place
Register here if you have secured your own place through general entry.
Sign Up Options