23 Oct 2023
End the abiraterone postcode lottery for men with prostate cancer
Each year, more than 5,000 men with prostate cancer miss out on abiraterone therapy even though they could benefit from it. We are calling for the treatment made available to men across the UK.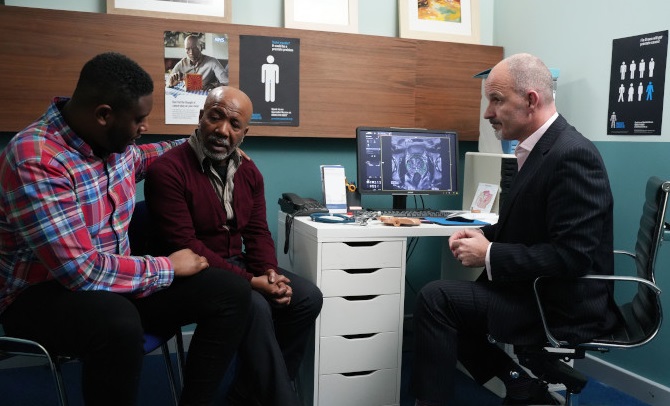 Evidence shows that the hormone therapy abiraterone can save and extend lives. Yet more than 5,000 men a year who could benefit from the drug can't get it because of a postcode lottery.
Those 5,000 men have been diagnosed with prostate cancer that is still confined to their prostate, but is at high risk of spreading beyond it.
In Scotland or Wales, a man in this situation can be prescribed abiraterone on the NHS to reduce the risk of his cancer coming back following treatment to cure it.
The same man in England or Northern Ireland, however, would have to pay privately to access abiraterone.
That's despite research showing that abiraterone can extend men's lives by reducing the risk of prostate cancer spreading beyond the prostate.
The STAMPEDE study showed that men given two years of abiraterone alongside hormone therapy are half as likely to die from prostate cancer within six years, compared to men on the current standard treatments.
Abiraterone also reduced their risk of either metastatic prostate cancer (where the disease has spread around the body) or death by almost half (47%).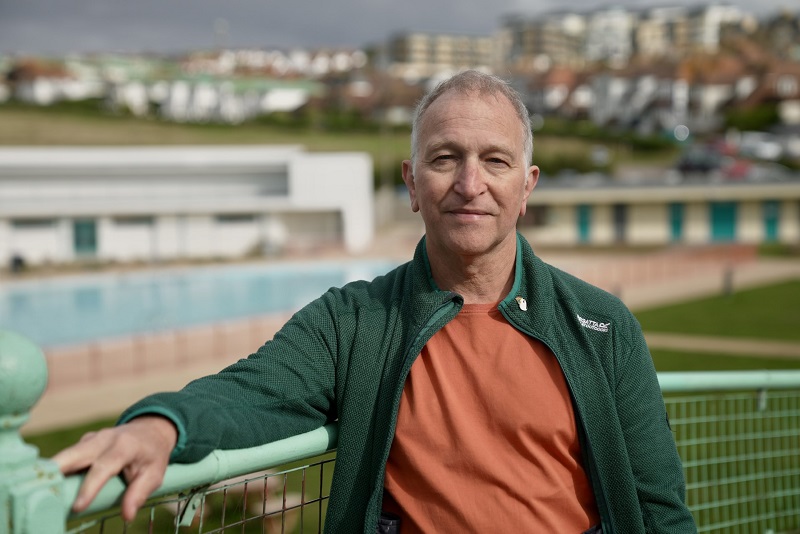 Unequal access to abiraterone across the UK
This unequal situation started because the patent for abiraterone expired in October 2022, meaning that it is now available as a generic medicine at a fraction of the cost of the original drug.
Scotland and Wales both have systems in place to rapidly review the use of treatments that come off patent and ensure equitable, safe and effective use of these medicines. Both nations have since approved the use of abiraterone for men with high risk-localised disease.
In England and Northern Ireland, however, there is no mechanism to rapidly review the use of medicines that have become available as generic medicines. Consequently, each year more than 5,000 men in those two nations cannot access abiraterone on the NHS, despite it being an inexpensive, life-saving drug.
Giles Turner, 63, was diagnosed with high-risk localised prostate cancer earlier this year. After hearing from a local prostate cancer support group that abiraterone could halve the risk of death for men in his position, Giles discussed it with his consultant.
Unfortunately, the consultant told him he was unable to prescribe it as it hadn't yet been approved for use in England – but that he could have it if he paid privately.
Later Giles discovered that it had been approved by the NHS in Scotland and Wales.
Giles said: "Finding out you have prostate cancer is bad enough, but finding out there's a treatment that could halve my risk of dying and I couldn't get it because I lived in England was staggering.
"I wouldn't have even known it existed if I hadn't visited that support group, but once I knew I felt I had no choice but to pay out of pocket – it's a matter of life and death.
"I do have sympathy for doctors because they're stuck being unable to prescribe a drug that they know is both cheap and effective. It's ridiculous that England takes so much longer to approve drugs when they come down in price and this needs to change."
You can read more of Giles's story in his interview with the BBC, as part of their report on the abiraterone postcode lottery:
Life-extending prostate cancer drug postcode lottery https://t.co/RilaqNH2Zj

— BBC Health News (@bbchealth) October 23, 2023
Missing out on treatment that extends and saves lives
Amy Rylance, Head of Improving Care at Prostate Cancer UK, said: "It is unacceptable that men in parts of the UK are missing out on this cheap treatment option that we know saves and extends lives.
"This leaves men facing a postcode lottery, where depending on where they live, they might be forced to choose between paying out of pocket for a treatment that halves their risk of death or accepting standard treatment and the risk of their cancer progressing.
"In parts of the UK systems have been set up so that when drugs come off patent they can be quickly, and safely appraised for use on the NHS. We would like to see this option be available in every part of the country so that no man is unfairly disadvantaged."
Anyone who is already prescribed abiraterone for their prostate cancer (e.g. because it is metastatic and hormone resistant) will still be able to access it on the NHS.  
However, we believe that abiraterone could be used more widely on the NHS now that cheap generics are available as it is equally as effective as other drugs that are many times more expensive. We encourage the NHS to rapidly review the cost-effectiveness of abiraterone for all men with metastatic prostate cancer. 
If you are concerned about whether you should be prescribed abiraterone you should talk to your oncologist. Some men can access this as an add-on to their NHS care by paying for it separately, but we recognise this is an inequitable situation. We are working to try and get equal access across the UK.