20 Oct 2023
"It's a way of paying a little back": Why football's Brian Horton is sharing his prostate cancer diagnosis
Much-travelled football manager Brian Horton has hailed the 'lifesaving' League Managers Association (LMA) and former teammates for convincing him to go public with his own prostate cancer diagnosis.
"Do you think I should tell the boys or do you think I should keep it to myself?" 
It's the question former football manager and player, Brian Horton, asked himself at a Luton Town FC reunion earlier this year, when considering sharing his own prostate cancer diagnosis.
"We had a reunion at Luton Town and I asked one of the guys, 'Do you think I should tell the boys or do you think I should keep it to myself?' And he said, 'Brian, they're your best friends and your best mates. I think you should tell them.' So I told them and ironically… some of the other boys have been affected too."
Following an annual health check through his affiliation with the League Managers Association - a membership body for football managers and long-term partner of Prostate Cancer UK - a possible prostate problem was flagged and further investigation revealed Brian had prostate cancer. Luckily for Brian, he's responded well to treatment and wants to talk about his experience to make sure the football family is fully aware of the dangers of the most common cancer in men.
"The LMA and the doctors who supported me thought it was important to speak out. Also from my own point of view now, where I've got to the point of recognising that I've got it and I'm having treatment, if it helps other men at risk of prostate cancer go for tests early, then I think it's worthwhile doing it."
And on the eve of the Premier League clash between two of his former clubs, Manchester City and Brighton, Brian is sharing his prostate cancer diagnosis with the football community.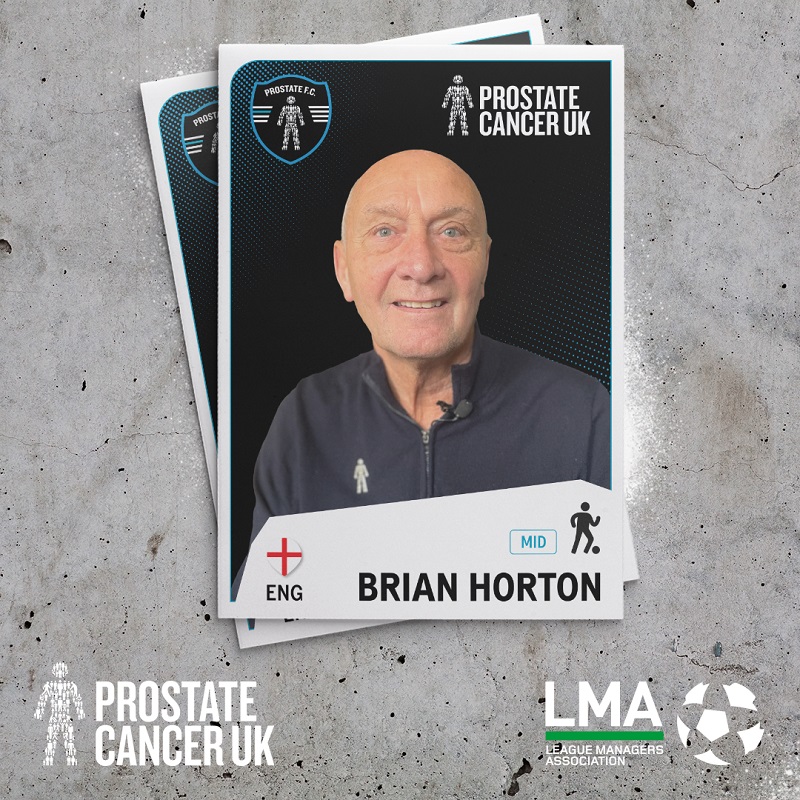 With over 600 appearances as a player and more than 1000 games managing the likes of Manchester City, Brighton and Hull City, Brian is well placed to get a lifesaving message out to football fans across the UK.

On Manchester City and Brighton, Brian said: "It's two fantastic football clubs, and what Brighton have done, obviously to almost go into oblivion to come back now and then riding high in the Premier League. Man City who I managed look after my wife and family unbelievably. What Pep has done - it's a different level. My 70th birthday was Vincent Kompany's (former Man City player) testimonial night, Noel Gallagher was playing and Pep came over to wish me happy birthday. That was very special."
Like Pep, and many other football managers happy to raise the profile of prostate cancer via our partnership with the LMA, Brian is keen to continue spreading the message to ensure men at risk of prostate cancer know what to do next.
"It's just a way of me paying a little bit back by sharing my story with my former clubs and their fans," he said. 
Share the risk checker with family and with friends - and help us save lives.