22 Feb 2023
The Big Golf Race: Rob's story
Rob first played golf when he was a teenager with his Dad. Last year, he took on 72 holes in a day in his Dad's memory.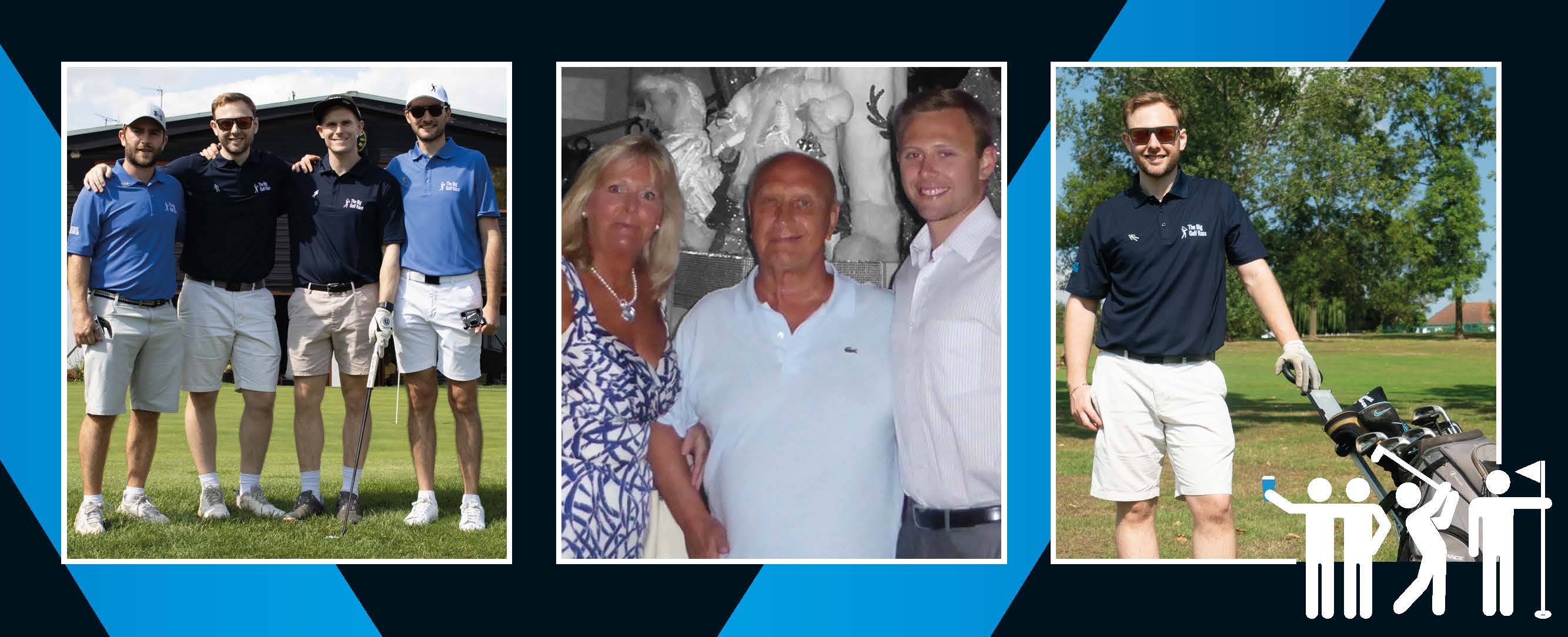 Our epic golf challenge is back for 2023. We're asking golfers across the UK to grab their clubs, round up their mates and take on The Big Golf Race to raise money to help beat the most common cancer in men.
The Big Golf Race is all about going the distance. Golfers can choose between the Half Marathon – 36 holes in a day – or the Marathon, consisting of 72 holes and the equivalent of 26 miles of walking in a single day. And for those who really want to push themselves, the Ultra Marathon – 100 holes – is a new, challenging addition for 2023.
With every round of golf played and every pound raised, golfers across the UK are helping to fund research to find better tests that could save thousands of lives.
"72 holes in a day is a way of doing something I love with a group of lads, supporting a charity that's close to my heart"
While The Big Golf Race is a fun and challenging way to raise money for Prostate Cancer UK, it holds added significance for supporter and golfer, Rob Green from Chigwell Golf Club. Along with three mates, Rob completed four rounds in a day last summer in memory of his dad, Charles, who died from prostate cancer in 2015.

"Prostate cancer doesn't just impact the person that's been diagnosed," Rob said. "It impacts those around them too.
"I think it's everyone's dream that we can be at a stage where we hear someone has prostate cancer, and you don't get that horrible feeling inside you - that worry - and you say, 'ok, this is something we can deal with.'
"I want to raise as much money and awareness for a charity that's investing in research to diagnose and support people as early as possible.

"72 holes in a day is a way of doing something I love with a group of lads, supporting a charity that's close to my heart - and I love a challenge!"
Join Rob and thousands of golfers this summer - pick your date, your club and your mates
The Big Golf Race has raised a whopping £2 million pounds since 2020 to help fund vital research into better tests and treatment for men affected by prostate cancer. Over 7,500 golfers have answered our call with a clutch of celebrities, PGA professionals and the sport's biggest names supporting the challenge, including YouTuber Rick Shiels, comedian John Robins and Tour professional Danny Willett.

"I know more than most how draining a round of golf can be," said Danny Willett, Former Masters champion and Prostate Cancer UK supporter. "For so many players to conquer four rounds in a day goes to show how passionate Prostate Cancer UK supporters are in backing the charity.

"The Big Golf Race has raised an incredible amount of money so far, but this is just the start - so I'm calling on golfers across the land to find a course, call their mates, grab their clubs and help make 2023 the challenge's biggest year yet."