27 Feb 2023
Hatters hero Mick Harford and Soccer Saturday's Jeff Stelling launch Prostate FC, and they want you on the team
After forging a career as one of the most fearsome forwards in football, Mick Harford is helping to launch a new team to take on his most formidable opponent of all, prostate cancer.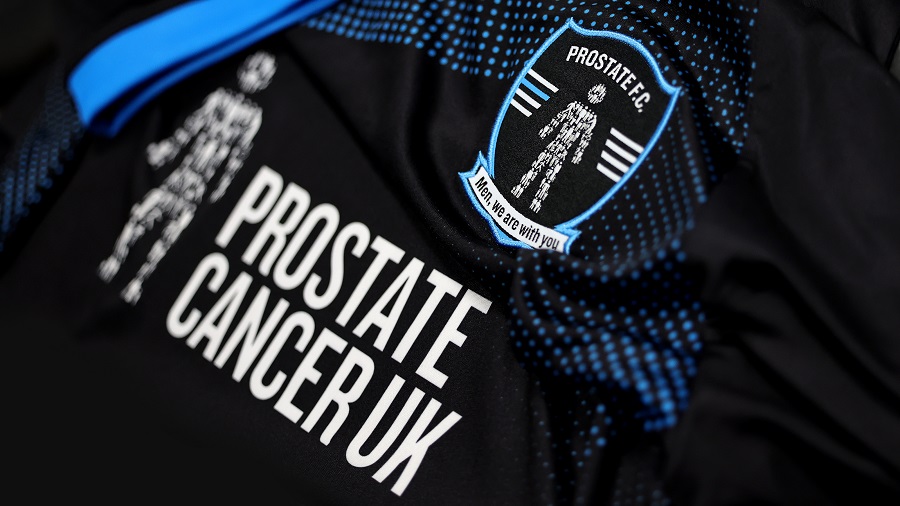 Former England striker Mick Harford is a Luton Town hero on and off the pitch and was diagnosed with prostate cancer in January 2020.
With a career as a player, manager and coach spanning 13 football clubs, and nearly 600 professional appearances, the 64-year-old Harford has dealt with everything the game has to offer. Facing prostate cancer was not in his playbook, but with the support of Luton Town, where he's currently Chief Recruitment Officer and a bona fide club legend, Mick has taken a positive approach to a difficult test.
Now Mick wants to unite football fans to join Prostate FC - to raise awareness of the risk factors, fund research and save lives in every club across the UK.
Harford joins a star-studded Prostate FC squad including legendary Sky Sports Soccer Saturday presenter, Jeff Stelling, former England stars Les Ferdinand and Chris Powell, social media trailblazer Robbie Lyle, plus the family of Ray Clemence, who passed away in 2020 from the disease.
Thousands of Prostate Cancer UK football fans have already signed up to connect with other supporters, get inspiring stories and the tactics to take on prostate cancer through their love of the game - from the pitch, the sofa and the stands.
Mick and Jeff appeared on Sky Sports' Soccer Saturday on 25 February 2023 to kick off Prostate FC.
What is Prostate FC?
The home of football at Prostate Cancer UK, Prostate FC. It's a like-minded community to share football stories and get inspired with football-focused fundraising and volunteering opportunities. Fellow fans can connect and collaborate within their clubs and the Prostate FC Facebook group, sharing their passion for the game in a way that transcends club rivalries and ultimately saves lives.
Jeff Stelling, who's walked 33 marathons for Prostate Cancer UK since 2016 and raised around £1.4m, said: "I'm delighted to sign for the biggest team in football, Prostate FC, Prostate Cancer UK's supersized squad of clubs, fans, managers and football personalities working together across the football industry to help beat the most common cancer in men."
A town united
Initially stunned by his diagnosis, Mick decided to share his story in the hopes it would inspire others and save lives.
"When I was watching the football I looked at the crowd and I thought 'I wonder how many of those fellas have got prostate cancer'? And if I can help just one, we've done the business."
That's certainly how Luton Town super fan Les Turton felt once he was diagnosed with prostate cancer - Mick became the only person Les knew with the disease.
After Mick went public with news of his prostate cancer diagnosis, Luton Town rallied to support him, and the club chose Prostate Cancer UK as the official shirt sponsor for the club's Championship clash with Cardiff City on Saturday 27 November 2021.
And 61 Luton Town staff members, including first team manager Nathan Jones, took part in a running and cycling challenge, raising £28,000 for Prostate Cancer UK.
"Last season when I was away the fans at every game, both home and away, sang my name," Mick said. "It was so humbling, and I was so grateful for it. I can't thank them enough for the support they've given me for having prostate cancer."
Whether you're a casual fan or a season ticket holder, part of a local club or the guy who organises the weekly five-a-side. You can stand with Mick, Jeff and thousands of other fans. Get stories that inspire and tactics to take on prostate cancer from the pitch, the sofa and the stands.