03 Nov 2022
One million check their risk of prostate cancer – and 1,800 extra men start treatment
By sharing our 30-second risk checker, you've helped save many lives. Since last year, the number of men starting treatment for prostate cancer has jumped by more than a quarter.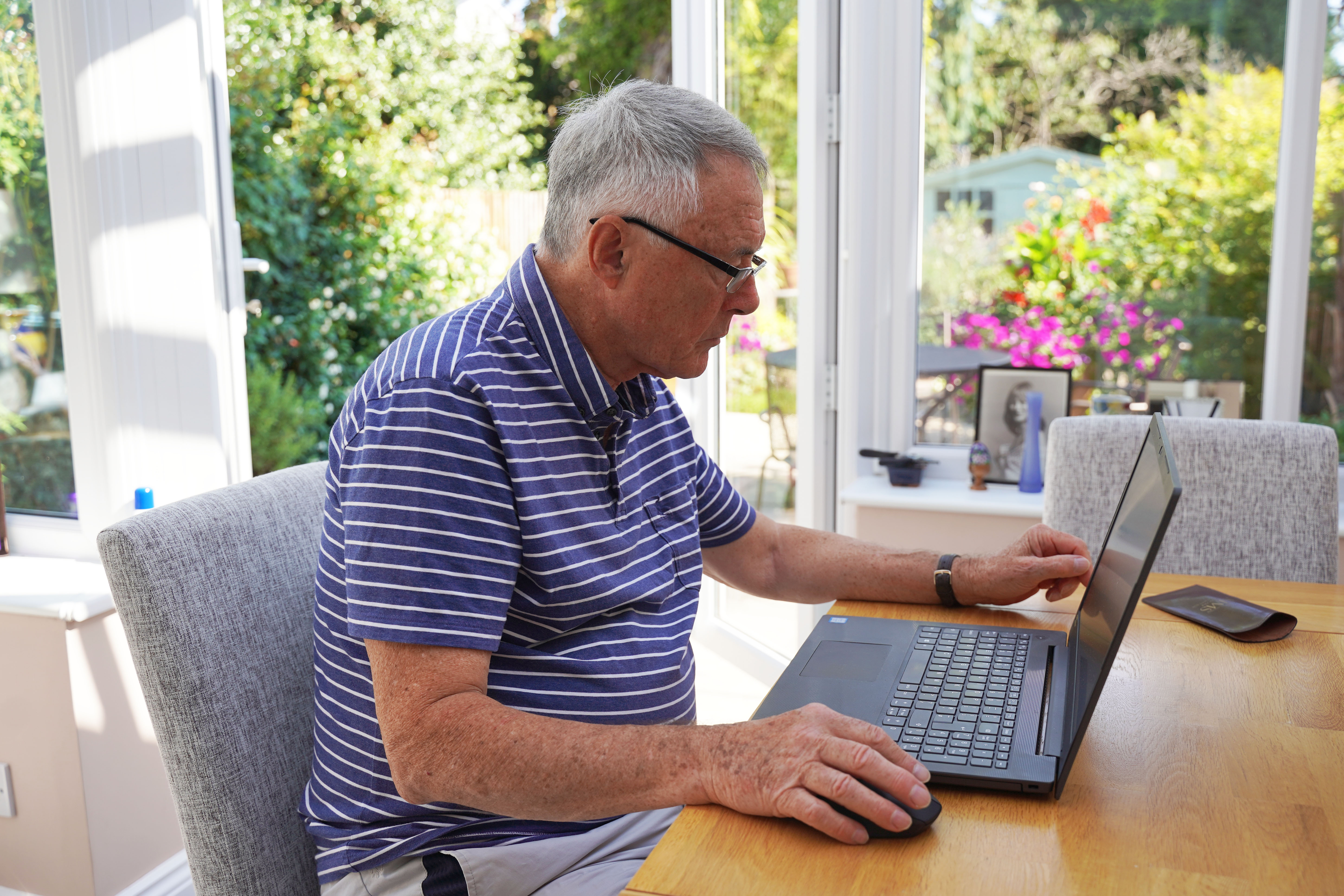 When the COVID pandemic hit, the plummet in numbers of cancer referrals was deeply worrying. Prostate cancer was the worst hit, accounting for over a third of the UK's missed diagnoses. 
We needed to act urgently to find men at risk. But there were several big challenges, not least that prostate cancer often doesn't have symptoms in the early stages.
Back in February, we asked you to help us find the 14,000 men living with prostate cancer that was undiagnosed due to the pandemic. It was our biggest ever campaign, with an ambitious target, but you answered our call.
Thanks to you sharing our 30-second risk checker with the men in your life, an incredible 1,000,000 people have now used it to find out their risk of prostate cancer - and the number of men receiving treatment has surged by more than a quarter.
More than 80% of those who used our tool found that they are at higher risk of prostate cancer due to their age, ethnicity, or family history. Because of you, these men are now armed with the knowledge and tools they need to speak to their GP.
One of those men is Tim Scane, 65, from Oxfordshire. He was diagnosed with fast-growing prostate cancer earlier this year after seeing our campaign in February and taking the risk checker.
"The only reason I made the appointment with my GP was because I saw the campaign and used Prostate Cancer UK's risk checker. Three months later, I had a successful prostatectomy, and I'm now doing well. I don't know where I'd be without it, because I had no idea there was anything wrong with me."
Milestones to one million
On the day our campaign launched, our message was plastered across newspapers, bus stops and football pitch sidelines up and down the country. Our Director of Support and Influencing, Chiara De Biase, was on the BBC Breakfast sofa to speak to millions in living rooms across the UK, urging men to check their risk.
The same day, we reached almost 3,000,000 people on social media thanks to you, politicians and celebrities share our campaign, driving 100,000 people to visit our website in one morning.
1 in 8 men will get prostate cancer. @ProstateUK has launched a 30 second tool to check your risk which could save your life.

Check it out and also answer our call for evidence on what you want to see in our 10 year cancer plan.https://t.co/dLZy608Mr8 https://t.co/rp0URXuanN

— Sajid Javid (@sajidjavid) February 19, 2022
The campaign's success in encouraging men at risk to speak to their GP meant urgent referrals for urological cancers reached an all-time high in March, with almost 25,000 people checked in one month.
The sad death of our ambassador Bill Turnbull highlighted the importance of a timely diagnosis, and caused the single biggest daily spike in risk checks ever. This followed on from Bill's incredible determination to raise awareness during his lifetime, which led to record numbers of men being diagnosed after he and Stephen Fry announced they had prostate cancer in 2018.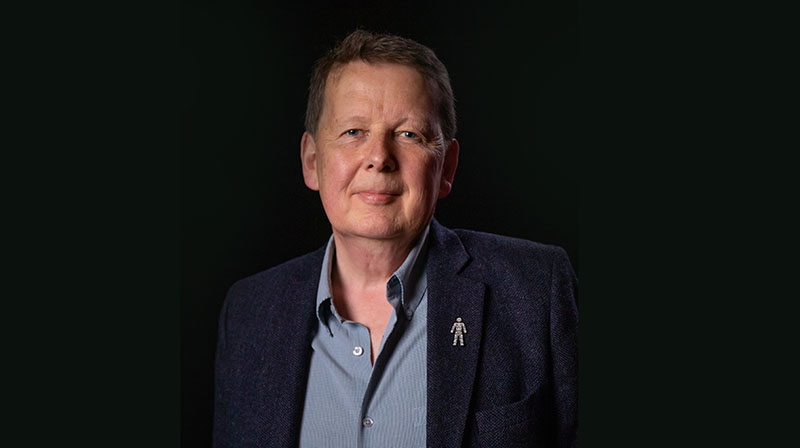 We still have a long way to go, but these numbers are phenomenal – and the more men who know their risk, the more can get an early diagnosis that could save their life.
Athlete Joe Appiah knows that well. After his friend, and hurdling rival, was diagnosed with prostate cancer, he encouraged Joe to speak to his GP about getting checked – only for Joe to find out he had prostate cancer too.
Joe joined our campaign to find the missing 14,000 men, appearing on BBC Breakfast. As a result, Ted Sayers, 60, took the risk-checker and was later diagnosed himself.
"Thank you Joe for sharing your story. And thank you so much to everyone sharing the risk-checker. Had I not seen that I would have just carried on completely oblivious. It saved my life."
Director of Support & Influencing at Prostate Cancer UK, Chiara De Biase, said: "After two years of a steep and sustained fall in diagnoses of prostate cancer, it's very encouraging that treatments are starting to bounce back. We want to say a massive thank you to the NHS teams who are caring for record numbers of men.
"Covid has cast a long shadow over prostate cancer care, and despite these record referrals we need men to keep coming forward so they can be found and treated while their cancer is still curable."
This is an incredible collective achievement that we should all be proud of. Thank you so much! But we must keep going.
Please continue to share our 30-second risk checker with the men in your life so we can find the 14,000 men and get them the treatment they need.