05 Aug 2022
Treating smarter, not harder: thousands of men could be spared side effects of docetaxel chemotherapy
Results from an international study funded by Prostate Cancer UK could change the way we treat advanced prostate cancer, enabling healthcare teams to target those men who will benefit most from chemotherapy, and to reduce side effects in others.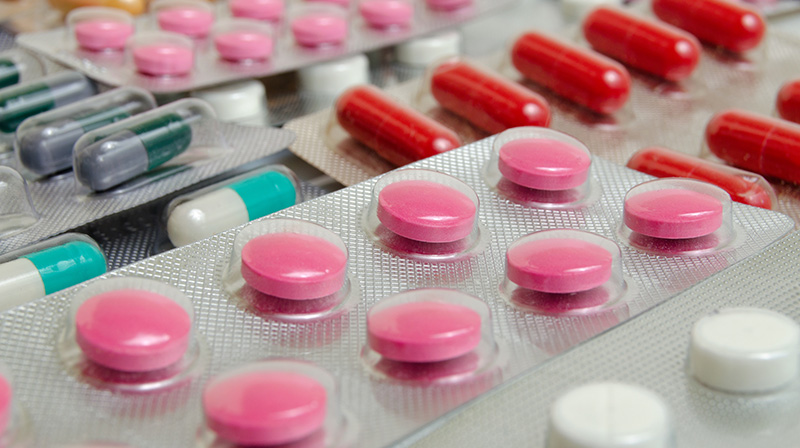 A key part of our research strategy is developing better treatments. Often, this means developing new medicines that are more effective at treating prostate cancer.  But it also means finding better ways to use existing treatments, so that men with prostate cancer can live longer lives with fewer side effects. 
As part of this work, and thanks to your support, we've invested more than £2.5m into researchers analysing the results of the STAMPEDE trial, which aims to find the best way to treat men with advanced prostate cancer (where the cancer has spread to other parts of the body).  
Now, new analysis of STAMPEDE and two other trials has showed that some men with advanced prostate cancer benefit much more than others from the chemotherapy docetaxel. 
Presented at the American Society of Clinical Oncology (ASCO) conference, the results pave the way for more personalised treatments, enabling healthcare teams to target docetaxel at those who will benefit the most, while moving others more quickly onto different treatments that will work for them.  
By targeting these treatments more precisely, we can give men the maximum benefit while minimising the potential side effects.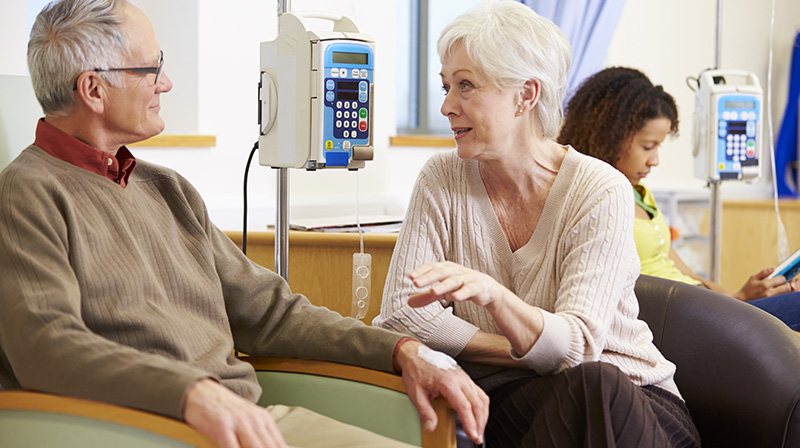 The right treatments, to the right men at the right time 
In the UK, docetaxel is the most commonly used chemotherapy for men with advanced prostate cancer. It can help men to live longer, but it can also cause side effects that can be difficult to deal with, like tiredness, nausea, hair loss and loss of appetite. 
This study looked at the benefits of combining docetaxel with standard hormone therapy in men with advanced prostate cancer. 
The findings demonstrate that giving men docetaxel and hormone therapy improved survival rates compared to hormone therapy alone. Men with large prostate tumours and many secondary tumours saw even greater benefits from docetaxel therapy. 
In contrast, docetaxel gave little benefit to men who had fewer tumours, and had been diagnosed at an earlier stage in the disease. The findings suggest that these men should be offered other effective treatments, such as abiraterone, to extend their lives further and enable them to avoid the side effects that come with docetaxel.
Dr Hayley Luxton, Research Impact Manager at Prostate Cancer UK, said: "This is really exciting because it shows exactly how we can 'treat smarter, not harder' and get the most from existing prostate cancer treatments.
"There have been a lot of new treatments approved for prostate cancer in recent years, but there's still so much we don't know about how they interact with each other and who benefits most. This paves the way for men to receive more personalised, more effective treatments while experiencing fewer side effects."
This paves the way for men to receive more personalised, more effective treatments while experiencing fewer side effects.
Dr Claire Vale, who presented the data at ASCO, said: "Research into new prostate cancer treatments can be incredibly expensive and can take a long time, so this type of analysis that makes the best use of the information we already have, can make a big difference. 
"Even then, it's extremely rare to find such clear links between the characteristics of the patient and how effective their treatment is going to be. In this case, the evidence is clear, and we want to make sure it's incorporated into clinical practice as soon as possible." 
This research is only possible because of you. By giving us a regular gift, you can help us improve prostate cancer treatment for men now and into the future. Together, we can stop prostate cancer limiting lives.