08 Jun 2021
Big treatment news: enzalutamide approved for men with advanced prostate cancer
After three years of appraisals, we're thrilled this life-extending drug is permanently available for men diagnosed with advanced prostate cancer. 
The NHS answered our call to make enzalutamide temporarily available as a safer alternative to chemotherapy during the pandemic, and now today's decision finally gives thousands of men each year permanent access to a life-extending treatment. A huge win, thanks in part to your ongoing support. 
This is particularly important for the 4,100 men each year who are unsuitable for the standard treatment of docetaxel chemotherapy and who have, until now, had limited treatment options.  
Enzalutamide is as effective as chemotherapy in extending lives, giving these men a vital alternative treatment option. Those who can receive chemotherapy should discuss their options with their clinician to make an informed choice about which treatment is right for them.   
What is enzalutamide and who is it for?  
Enzalutamide (brand name Xtandi) is a medicine used to treat men with advanced prostate cancer. It won't cure prostate cancer, but it can help keep it under control and has been shown to help some men live longer.   
It has long been routinely available to men whose cancer has stopped responding to other types of hormone therapy and more recently has been shown to be as effective as docetaxel chemotherapy for men with advanced prostate cancer that is still responding to hormone therapy.   
Men will have more time with their families. 
Today's decision by NICE follows three years of appraisals for novel hormone therapies like enzalutamide. We've challenged NICE and pharmaceutical companies, with the support of thousands of men and their families, to work together to get these treatments to men.  
Enzalutamide's approval is a great achievement that comes just a short time after both abiraterone and apalutamide were rejected by NICE.   
This is fantastic news for thousands of men with advanced prostate cancer, especially those who have additional illnesses that make them unsuitable for chemotherapy.  It finally guarantees them access to a treatment which is just as effective as chemotherapy and can give them back precious time with their families.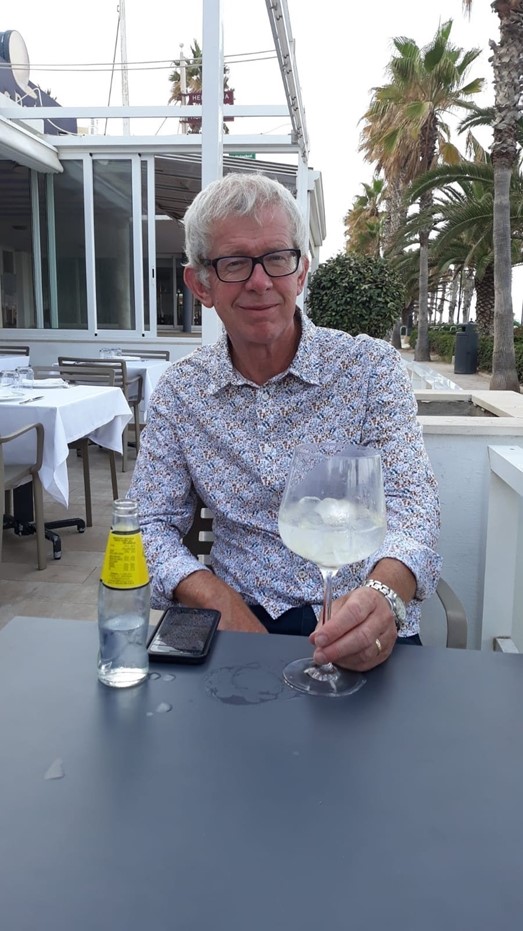 Stuart Fraser, aged 67, from Ashtead in Surrey, was diagnosed with prostate cancer in February 2020. He was originally told he would have been offered chemotherapy to treat the disease, but that this wasn't possible due to the burgeoning Covid-19 pandemic. Stuart launched a campaign to get approval for a new treatment called abiraterone which had the same benefit but without the increased risk from Covid-19.  
When the NHS made the similar drug enzalutamide temporarily available during the pandemic, he was prescribed that as an alternative. Although he has since moved on to other treatments, Stuart has been a strong supporter of our campaign to make drugs like abiraterone and enzalutamide permanently available on the NHS.   
Stuart said: "It was really difficult because I'd just been diagnosed with advanced prostate cancer when the pandemic hit. It meant I couldn't start on the chemotherapy I needed because of the effect it would have on my immune system."  
"At the time, there were no other options for me on the NHS, but my doctor mentioned that there were new treatments available privately. I thought that sounded completely unfair, so I started a petition asking for one of them to be prescribed on the NHS. Thankfully, they did introduce this as a temporary measure, and I started receiving enzalutamide."
"Although I've since moved on to other treatments, I think it's hugely important other men get the same chance I had. That's why I'm so glad to hear that it's going to stay available on the NHS."  
I think it's hugely important other men get the same chance I had.
Read more on enzalutamide here.
Every single one of the 400,000 men living with prostate cancer in the UK should have access to the best prostate cancer tests, treatment, and support – wherever they live and no matter who they are.   
Help save lives and improve care for men everywhere by giving a regular gift.