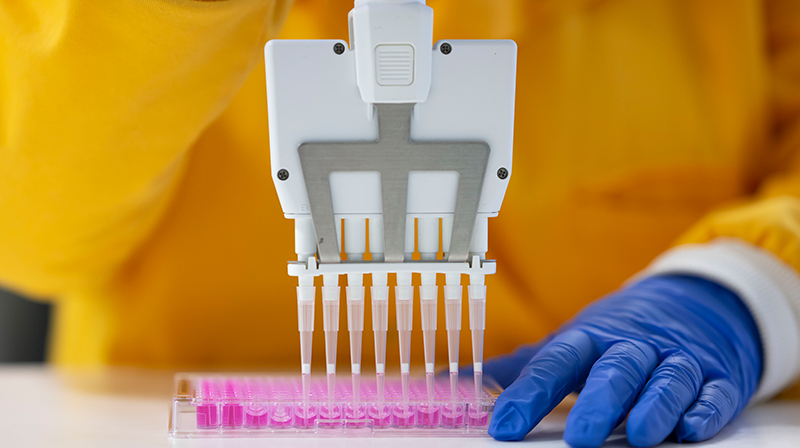 Prostate cancer is smart. But together we're smarter.
It's vital that we know how and when prostate cancer spreads if we want to stop it from limiting men's lives. Prostate cancer is smart, it can disguise itself to avoid detection by the immune system. It can even use the body's own communications network to help it spread. This is why we must be smarter.
Can you help us outsmart prostate cancer?
Decoding prostate cancer.
Dr Jason Webber and his team at Swansea University hope to revolutionise the way we track down aggressive prostate cancer. And as a result, reassure thousands of men and give them even greater certainty about their treatment.
Dr Webber has discovered that prostate cancer cells send out packages, called extracellular vesicles, containing messages that can lay the groundwork for the cancer to spread. When these messages get delivered to healthy cells, they trick the cells into making a welcoming environment for prostate cancer.
By developing a simple test that can detect extracellular vesicles in the blood, Dr Webber hopes to identify whether a prostate cancer is either low grade – and manageable with active surveillance – or aggressive and needing urgent intervention before a biopsy is needed.
"A test like this, which could form part of the diagnostic pathway, has the potential to provide that extra peace of mind when men decide on active surveillance - not just at diagnosis, but at regular intervals, to let them know that they are on the right course." – Dr Jason Webber
Will you help give me the additional information they need - and the peace of mind they deserve?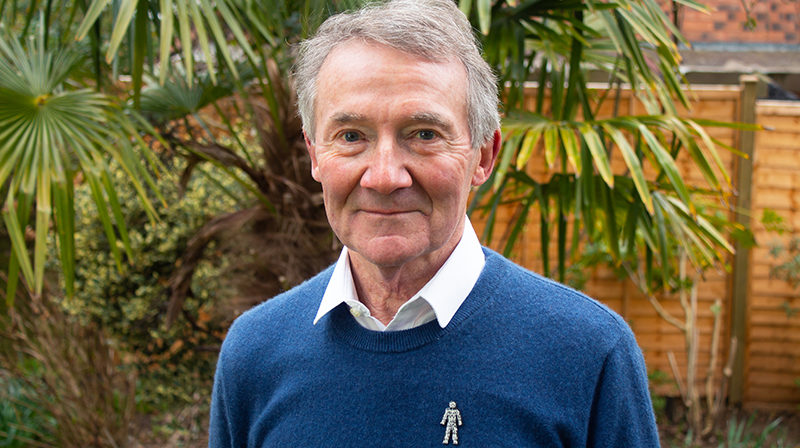 Unanswered questions and a life-changing decision to make.
When John Freeman was given the news he had prostate cancer by his consultant, he faced a barrage of treatment options, from surgery to active surveillance.
"I didn't get any details about whether my cancer was aggressive or not. That information would have helped reassure me I was choosing the right path.
"If Dr Webber's test had been around when I was diagnosed, it would have taken away a lot of the stress and anxiety that goes with a prostate cancer diagnosis and making a decision on treatment. Even today, I try not to dwell on it, but I know a lot of men can no longer cope with it, emotionally and mentally."
You could give men the reassurance they need to live the life they deserve.